Meet the Authors Series - The Digital Environment: How We Live, Learn, Work and Play Now
Increasingly we live through our personal screens; we work, play, socialize, and learn digitally. The shift to remote everything during the pandemic was another step in a decades-long march toward the digitization of everyday life made possible by innovations in media, information, and communication technology. In The Digital Environment, Pablo Boczkowski and Eugenia Mitchelstein offer a new way to understand the role of the digital in our daily lives, calling on us to turn our attention from our discrete devices and apps to the array of artifacts and practices that make up the digital environment that envelops every aspect of our social experience. Boczkowski and Mitchelstein explore a series of issues raised by the digital takeover of everyday life, drawing on interviews with a variety of experts. They show how existing inequities of gender, race, ethnicity, education, and class are baked into the design and deployment of technology, and describe emancipatory practices that counter this—including the use of Twitter as a platform for activism through such hashtags as #BlackLivesMatter and #MeToo. They discuss the digitization of parenting, schooling, and dating—noting, among other things, that today we can both begin and end relationships online. They describe how digital media shape our consumption of sports, entertainment, and news, and consider the dynamics of political campaigns, disinformation, and social activism. Finally, they report on developments in three areas that will be key to our digital future: data science, virtual reality, and space exploration.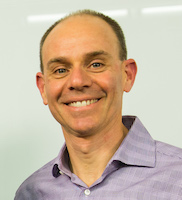 Pablo J. Boczkowski (he/him/his) is Hamad Bin Khalifa Al-Thani Professor in the Department of Communication Studies at Northwestern University. He is Founder and Director of the Center for Latinx Digital Media, and Faculty Director of the Master of Science in Leadership for Creative Enterprises program, both at Northwestern, and Co-Founder and Co- Director of the Center for the Study of Media and Society in Argentina, a joint initiative between Northwestern and Universidad de San Andrés, in Buenos Aires. In 2020 he was named Fellow of the International Communication Association. His research program examines the dynamics of digital culture from a comparative perspective. He is the author of six books, four edited volumes, and over fifty journal articles. Three of his books are being published in 2021: Abundance: On the Experience of Living in a World of Information Plenty (Oxford University Press), The Digital Environment: How We Live, Learn, Work, and Play Now (with Eugenia Mitchelstein, MIT Press) and The Journalism Manifesto (with Barbie Zelizer and Chris Anderson, Polity). His current book projects include  Social Media Studies: Comparative Perspectives (with Mora Matassi, under contract with MIT Press) and The Patina of Distrust: Misinformation in a Context of Generalized Skepticism (with Eugenia Mitchelstein, Facundo Suenzo, and María Celeste Wagner, in progress).. He writes regularly for Infobae América, and is an unfailing —and often heartbroken—supporter of San Lorenzo de Almagro.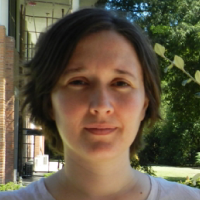 Eugenia Mitchelstein (she / ella) is associate professor and chair of the Department of
Social Sciences at Universidad de San Andrés in Argentina, and co-director of the Center for the
Study of Media and Society (MESO)—a joint initiative of Universidad de San Andrés and
Northwestern University.