Meet the Editors-Successfully Publishing in Information Science
Publishing in a scholarly journal often seems complicated and challenging, particularly for the new researchers and academics, who are expected to produce high quality papers from the outset of their careers.
The aim of this panel is to help researchers not only choosing the right journal for publishing their research, but also to help them understand the processes from submission to final acceptance that papers undergo at the different journals. Editors will give insights into their quality criteria and, more generally, what they are looking for in a paper to be published.
Javed Mostafa (JASIST), Jim Jansen (Information Processing & Management) and June Abbas (Library & Information Science Research) will share information on each of their journals and provide insight into how best to succeed in publishing with them.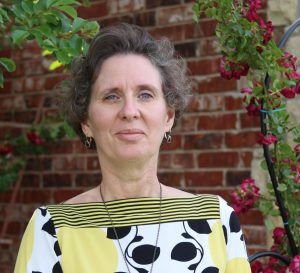 Dr. June Abbas, PhD, is a Professor in the School of Library and Information Studies (SLIS) at the University of Oklahoma. Her transdisciplinary research focuses on the complex process of user-centered design of systems, which combines an understanding of users' information behaviors and interactions with systems (e.g. computers, social media, and other humans), with principles of knowledge and information organization and representation, to design the systems based on users, their information organization needs and work tasks, and how they engage with systems of all forms.
Dr. Abbas' research also focuses on youth and the socio-cognitive factors associated with use of information technology. Her research spans boundaries and has brought new understanding to our field about various communities, for example, children and information technology (social media and privacy and security issues; competencies of information professionals working with youth in Makerspaces), Classics scholars and high school teachers of Latin, biologists, genealogists, etc. Her current grant is investigating screen media guidance practices of parents of children ages 5-11 and the role that community practitioners, and librarians play as media mentors.  Her research projects have developed new and innovative knowledge in the fields of library and information science, computer science, and digital humanities.
---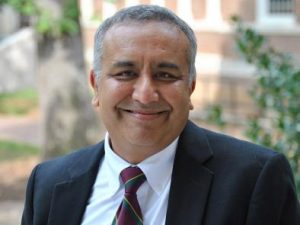 Javed Mostafa, Professor at the UNC School of Information and Library Science (SILS), is the Director of the Carolina Health Informatics Program and the Director of the Laboratory of Applied Informatics Research. His research concentrates on information retrieval problems, particularly related to search and user-system interactions in large-scale document/data repositories. He also serves as the Deputy Director of the Biomedical Informatics Core at the NC Translational & Clinical Sciences Institute and has current research engagements in biomedical data mining, analysis, visualization, user interface design, and multi-modal human-computer interaction. He regularly serves on program and organizing committees for major conferences and participates as reviewer for major grant initiatives.
Javed served as an associate editor for the ACM Transactions on Information Systems for eight years. He currently serves as editor-in-chief of the Journal of the Association for Information Science & Technology and also serves as an associate editor of the ACM Transactions on Internet Technology.
Translating scientific advances into health care improvements is a passion for Javed, and based on support from UNC's Translational & Clinical Sciences Institute, he co-founded a company concentrating on patient-centric decision support and streamlined care workflow called Keona Health. At UNC, Javed holds a joint faculty position in information science at SILS and in the Biomedical Research Imaging Center at the School of Medicine. Additionally, he holds the title of Adjunct Professor of Community and Family Medicine, School of Medicine, Duke University.
---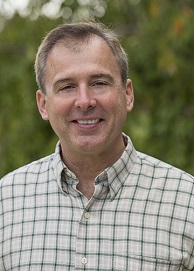 Dr. Jim Jansen employs digital analytics to understand and measure the affordances of the Web for searching, web traffic, and ecommerce.
Jim has 250 or so authored research publications. He is co-author of the book, Web Search: Public Searching of the Web, co-editor of Handbook of Research on Weblog Analysis, author of Understanding User - Web Interactions Via Web Analytics, and author of Understanding Sponsored Search: A Coverage of the Core Elements of Keyword Advertising.
Jim is a principal scientist at the Qatar Computing Research Institute (QCRI) and an adjunct professor with the College of Information Sciences and Technology at Pennsylvania State University. At QCRI, he is actively conducting research in various areas of web analytics. At Penn State, he is actively involved in teaching undergraduate (IT project management, keyword advertising) and graduate courses (searching, retrieval, analytics). In the PPC area, Jim has participated in the 2008 through 2015 Google Online Marketing Challenges, with student teams in the Final 15 for all years. A former member of the US Army, he is a graduate of West Point and has a PhD in computer science from Texas A&M University, along with master degrees from Texas A&M (computer science) and Troy State (international relations).
Jim is the editor-in-chief of the journal, Information Processing and Management, a leading IT academic journal and former editor-in-chief of the journal, Internet Research . He has received several awards, including an ACM Research Award, six application development awards, and other writing, publishing, research, and leadership honors.