Non-Library MLIS Careers (NEASIST)
Not all MLIS degree-holders work in libraries!  They can be found in many other industries and professions.
Summer is typically the time when many new MLIS grads start looking for their first position after finishing graduate school.  It is also a time when things often slow down just enough for many people to take stock of their career trajectory or  perhaps consider other job opportunities. If you are interested in learning about what non-traditional opportunities are available to MLIS degree holders, this webinar is for you!  At this event, a panel of two speakers who hold an MLIS and are currently working in non-library positions will share their journeys.  They will speak about why they pursued an MLIS, how they got to their current position, how their degree helped them, the skills leveraged along the way, and what skills we'd need to brush up to pursue such careers.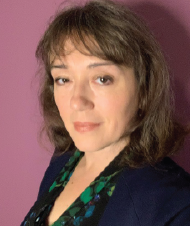 Amanda Bloom
Amanda Bloom is the Director of Metadata in the Enterprise Master Data Management team at WWE in Stamford, Conn. Her team works to implement taxonomies and ontologies around content, talent, and live events, to enhance user experience, increase operational efficiency, and facilitate data analytics. She earned her MLIS from Pratt Institute in New York, and graduated from Vassar College with a Bachelor's degree in Film.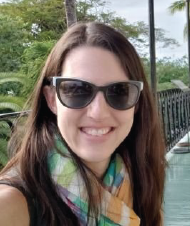 Lauren Wojcik
As a Senior Solutions Architect with Ex Libris, Lauren is part of the North America pre-sales team responsible for delivering software demos and working with librarians and other stakeholders who are considering Ex Libris' solutions. Prior to joining Ex Libris, Lauren was a hospital librarian focused on reference, public services, and consumer health. She is a senior member of the Academy of Health Information Professionals and is active in the South Central Chapter of the Medical Library Association, having previously served in several leadership roles, including president of the Hospital Library Interest Section from 2015-2016. Lauren received her graduate degree from the University of Illinois at Urbana-Champaign and her undergraduate degree from the University of Southern California. In her free time, Lauren is a figure skater representing the Austin Figure Skating Club. She also enjoys birdwatching and volunteering with Travis Audubon.