SIG AH Virtual Symposium: Data Curation and Visualization in the Arts & Humanities
The 2020 SIG AH Virtual Symposium will be a half-day filled with educational insight pertaining to data curation and visualization from various information professionals from the United States.
The symposium starts with a presentation about three methodological approaches for (re)constructing the information structure of a Chicago public housing community archive utilizing photographic and manuscript items found in the Henry Booth Settlement House archive. The next presentation will be a map visualization project about the COVID-19 spread developed specifically for creating effective policy making based on the discoveries of disease spread and human behaviors built from cell phone data.
To support those staying at home during this pandemic, the next presentation will give details on how to create a maker space for fiber pattern creations to embroider from digital images. Fans of rare illuminated manuscripts will celebrate the resources. Through an exploration of visualization-based research, this symposium promises to enhance our understanding of the arts & humanities within the context of society's pressing issues.
---
Agenda
Welcome and information about ASIS&T SIG-AH
(Re) Constructing an African American Communal Space:
An Information Analysis of a Chicago Public Housing Archive, 1955-1970
COVID-19 Visualizations of Disease Spread and Human Behaviors for Effective Policy Making
Makerspaces expand with new fiber art projects
Presentation One: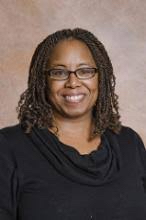 LaVerne Gray is an Assistant Professor at Syracuse University's School of Information Studies, where she teaches in the Library and Information Science program.  After an eight-year career as an academic librarian, she earned her PhD at the College of Communication and Information at the University of Tennessee, Knoxville (2019). Her dissertation, "In a Collective Voice: Uncovering the Black Feminist Information Community of Activist-Mothers in Chicago Public Housing, 1955-1970," won her college's outstanding dissertation award (2019) and placed second at ALISE's Jean Tague-Sutcliffe Doctoral Student Research Poster Competition.
Her research was supported by the Black Metropolis Research Consortium (BMRC) Fellowship, where she used archives throughout the city of Chicago to explore evidence revealing information collectives. LaVerne Gray's research explores Black feminism, community, and social justice in information spaces. In addition to a M.L.I.S. from Dominican University, she holds a M.S.Ed. in Educational Psychology from Northern Illinois University and a B.S. in Rehabilitation/Child Development from Wilberforce University.
---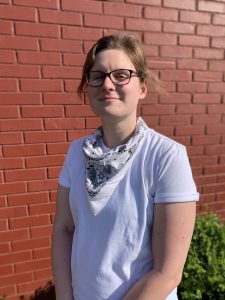 Ellen Simpson is a second year PhD student at Syracuse University. She is interested in human experiences within algorithmic systems and is currently focused on the potential harms of community, such as exclusion, especially in digital space. Her research interests include: HCI, human-centered design, social movements, protests, #hashtags, and TikTok.
---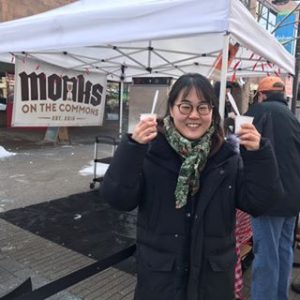 Jieun Yeon is a doctoral student at Syracuse University's School of Information Studies (iSchool). She holds her B.A. in Library and Information Science and Public Administration at Yonsei University, and M.A. in Library and Information Science at Yonsei University. Her research focuses on the role and value of libraries in society, labor of librarians, library movement in South Korea, social justice, and comparative librarianship. Before joining the Syracuse iSchool, she worked as a research performance management librarian at Ulsan National Institute of Science and Technology and a reference librarian at Seoul National University.
---
Presentation Two: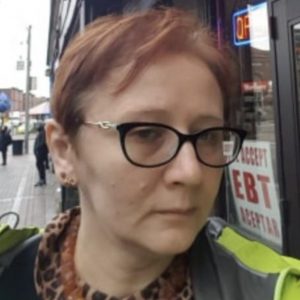 Olha Buchel is a postdoctoral research fellow at NECSI. Olha develops custom web-based visualization tools that allow researchers and analysts to get deeper insights about data. She has a PhD in Library and Information Science from Western University in Canada with a specialization in information visualization. She came to NECSI to learn about social media analytics and complex systems. She is interested in merging these methods with text analytics, geospatial analysis, and information visualization.
---
Leila Hedayatifar joined NECSI as a postdoctoral researcher fellow. She has a PhD in Physics. The major focus of her current research is understanding the structure of societies and changes in the society structure over time based on different social and geographical property and activity, using statistical analysis and agent-based models. She is interested in artificial intelligence and machine learning techniques applicable in social and economic systems.
---
Presentation Three: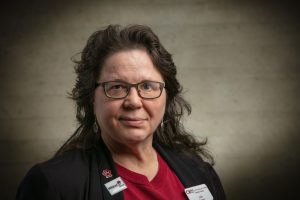 Julie Carmen is Chair of the Special Interest Group in Arts & Humanities and has ten years of experience as an academic librarian, with professional focus in archives, special collections, digital initiatives, cataloging, and grant research.  She earned her MLS and Certificate in Archives from Emporia State University in 2009.  Over the past twenty-three years, she has developed the process of laid work (an ancient embroidery process) by creating her own embroidery patches from digital images and promotes developing these aspects within maker spaces.
---