Voices of Resilience: Unveiling the Afghan Student's Journey
Join us for an event where evacuated Afghans share their stories, highlighting the barriers they faced and the messages they want to convey to the world. Hear firsthand accounts of their treacherous journeys, bureaucratic challenges, and the emotional toll of leaving their homeland. Please, engage with the panelists, show support, and stand in solidarity with the Afghan community as they rebuild their lives.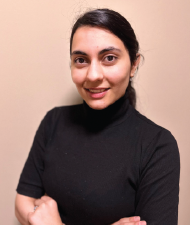 Nadia Malikzada is a passionate software engineer and a dedicated student pursuing a bachelor's degree in Computer Science at the University of Louisville. With a strong interest in technology and a natural inclination for problem-solving, she has embarked on a journey to explore the intricacies of software development and its applications. Throughout my academic journey, she has gained a solid foundation in computer science principles, programming languages, and software engineering methodologies. Md. Malikzada coursework has equipped me with a diverse skill set, including proficiency in languages such as Java, Python, and C++, as well as experience with database management and web development.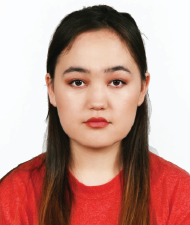 My name is Farahnaz. I am a dedicated and highly motivated youth on a mission to become a doctor. From a young age, I have always been fascinated by the human body and the immense complexity of medical science. I was a medical student in one of the most well-known and challenging universities in Afghanistan. My passion for medicine was evident in my academic achievements, where I consistently received top grades. Anatomy, Physiology, pharmacology, and pathology were my favorites. I am currently unable to attend school here, in Canada, due to lack of study permit, However, I am incredibly focused and determined to become a doctor one day. I am deeply committed to making a difference in the lives of others. My passion, dedication, and tireless work ethic are what make me stand out, and I have no doubt that I will achieve great things as a doctor in the years to come.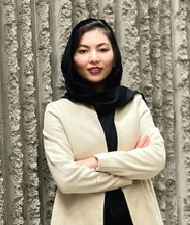 My name is Sima Gul Qasemi, and I have a Bachelor of Business Administration degree with a specialization in Human Resources. With over two years of experience in both human resources and the financial sector, I have developed a strong understanding of these fields. I possess successful experience working in fast-paced office environments, where I have honed my attention to detail and decision-making skills to effectively handle multiple tasks simultaneously. Being self-motivated and possessing a strong work ethic, I strive for excellence in all that I do. Currently, I am enrolled in a Certificate program in Canada and employed as an administrative officer, where I apply my knowledge and expertise to contribute to the organization's success. 
Can't join a webinar at its scheduled time? Don't worry!  
All webinar registrants will receive a link to the webinar recording after the event. All ASIS&T webinar recordings are also available for on-demand viewing from the Past Webinar Library on iConnect, the online community for ASIS&T members. If you need help accessing iConnect, contact Pamela Yonker at pyonker@asist.org.