Reshaping the Narrative: First-Generation Scholars in Information Science
Get ready to embark on a transformative journey with "Reshaping the Narrative: First-Generation Scholars in Information Science," a webinar designed by Cansu Ekmekcioglu, ASIS&T's New Leader for 2023. The webinar aims to create an inclusive environment where we acknowledge the unique experiences and hurdles faced by first-generation scholars (graduate students, postdocs, and faculty members). Through open discussions and knowledge sharing, we will explore common challenges, highlight stories of resilience, and foster a sense of community. Speakers will help us create a supportive platform for first-generation scholars in information science by sharing valuable insights, practical strategies and tools. The platform provided by the webinar will extend beyond the virtual event, encouraging ongoing connections and collaborations among participants. Whether you are a student, early-career researchers, or seasoned scholars, this webinar promises to be a source of inspiration and support on your journey through graduate school and beyond.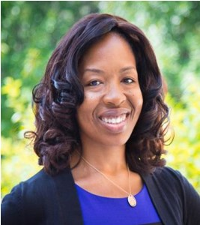 Dr. Rebecca D. Stallworth is an Assistant Professor in the School of Library and Information Science at Simmons University. Her research examines diversity issues in academic libraries and the information-seeking behaviors of first-generation graduate students. In 2020, she received a Laura Bush 21st Century Library Program grant from the Institute of Library and Museum Services (IMLS) for her African American Undergraduates' Use of Academic Libraries project. She teaches courses on reference, user instruction, academic libraries, and intersectionality and information professions. She is a member of several professional associations and has worked in academic and health sciences libraries.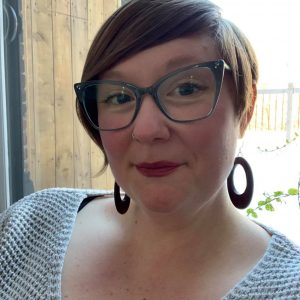 Rebekah (Becky) Willson is an assistant professor at the School of Information Studies at McGill University (Montréal, Canada). Dr Willson's research is in the field of information behaviour and practices – particularly focusing on individuals and groups who are undergoing transitions and living with uncertainty, including academics working on short-term contracts, and early career researchers dealing with COVID-19. Dr. Willson has served as Chair for SIG-USE (2019/2020), is a member of the Editorial Board for the Journal of the Association of Information Science and Technology, has been a guest editor for two JASIS&T special issues on information behaviour, and is the co-author for the 5th edition of Looking for Information, published in June 2023.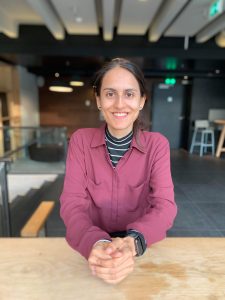 Kaushar Mahetaji is a PhD student at the University of Toronto's Faculty of Information, specializing in Media, Technology, and Culture. Her research explores how platform power is mediated, negotiated, and contested by integrating theoretical frameworks and methods from political economy, information systems, and strategic management. Specifically, she evaluates how social media platforms use digital tools to manage their relationships with content creators and third parties, including partners, data intermediaries, and advertisers. Kaushar is broadly interested in platform labour, the creator economy, and platform governance. Her work is kindly supported by a SSHRC Doctoral Scholarship.  t.
Can't join a webinar at its scheduled time? Don't worry!  
All webinar registrants will receive a link to the webinar recording after the event. All ASIS&T webinar recordings are also available for on-demand viewing from the Past Webinar Library on iConnect, the online community for ASIS&T members. If you need help accessing iConnect, contact Pamela Yonker at pyonker@asist.org.