SIG-AH Virtual Symposium: How Arts & Humanities Within Information Science Technology Convey Understanding of Justice in Society
The 2021 SIG AH Virtual Symposium will be a half-day filled with educational insight pertaining to how the arts & humanities within Information Science Technology convey a better understanding of justice in society.
The symposium starts with a presentation by Dr. Ann Graff about the graffiti art response to Covid-19 and the resulting social justice content that was part of the analysis of the images of research.
Following this presentation will be Travis Wagner as he reflects on an ongoing service-learning project aimed at the digitization and preservation of LGBTQIA+ media histories within the state of South Carolina.
To support those staying at home during this pandemic, the next presentation by Julie Carmen will give details on how to benefit in healing by creating one's own patterns for embroidery by using historical digital images with iron-on-transfer paper to make fiber copies of drawings from rare illuminated manuscripts.
The fourth presentation will be by Dr. Kate McDowell as she shares her research about storytelling and how it offers a framework for researching collective experiences of information science. She shares how storytelling should prompt a paradigm shift in the information sciences, extending the data, information, knowledge, and wisdom by revising it as a new storytelling framework to prompt changes in listening to stories of those who have been excluded as informative and generative of justice.
Throughout the symposium there will be scheduled ten-minute breaks. This symposium offers an exploration of a variety of research through many applications and promises to enhance our understanding of the arts & humanities within the context of society's pressing issues.
Julie Carmen
Julie Carmen is an independent information specialist.  She has ten years of experience as an academic librarian with professional focus in archives, special collections, digital initiatives, cataloging, and grant research.  She earned her MLS and Certificate in Archives from Emporia State University in 2009. She is the chair of SIG AH.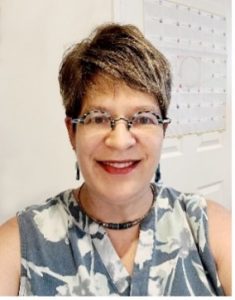 Dr. Ann M. Graf
An assistant professor in library and information science at Simmons University in Boston specializing in information organization. She will share my research on the graffiti art response to the Covid-19 pandemic on Instagram and how users of the platform have made their photos of pandemic-related graffiti findable through hashtagging
She will discuss how graffiti art is being documented around the world and some of the challenges inherent in conducting research on Instagram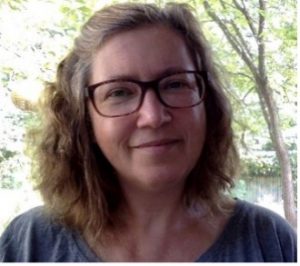 Dr. Kate McDowell
Dr. Kate McDowell's storytelling research has involved training collaborations with libraries, university advancement, and nonprofits. McDowell formerly served as interim associate dean for academic affairs at the iSchool at Illinois, and she has led multiple transformative projects for the School. She researches and publishes in the areas of storytelling at work, social justice storytelling, and what library storytelling can teach the information sciences about data storytelling.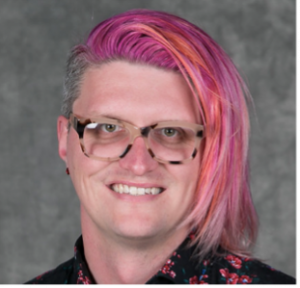 Travis Wagner
Travis Wagner is a Doctoral Candidate at the University of South Carolina's School of Information Science. Their research focuses on the role queer embodiment plays in the description and organization of visual information. Travis is also the co-founder of the Queer Cola Oral History and Digital Archive.