Social Media Analytics for Information Science and Systems Research: Unveiling Opportunities Through Big Data Insights (Hosted by SIG-SM)
This webinar will showcase the potential of social media analytics using a summary of three research studies. The first study focuses on predicting content popularity and modeling information spread on Twitter. The second study explores the integration of social media and clinical data for improved disease surveillance. Lastly, the third study investigates the alignment between business and social media strategies, unveiling insights through topic modeling and identifying clusters of organizations with varying levels of alignment. These studies offer valuable insights into harnessing the power of social media analytics for research and practical applications. Participants will understand the impact of social media analytics on content popularity and information spread, explore the integration of social media and clinical data for enhanced disease surveillance, and recognize the importance of aligning business and social media strategies.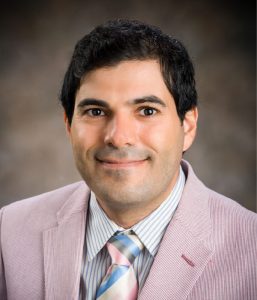 Amir Zadeh is an Associate Professor of Management Information Systems at Wright State University. He earned his Ph.D. in Management Science and Information Systems from Oklahoma State University in Oklahoma, USA. He holds degrees in Industrial Engineering (with a concentration in Socio-Economic Systems) and Applied Mathematics (with a concentration in Computer Science). His research and teaching interests are diverse, encompassing data-driven decision making, analytics, big data, and machine learning with applications in various domains such as information systems, healthcare, social networks, cybersecurity, e-commerce, sports, and operations management. His work has been published in esteemed journals including Decision Support Systems, Information & Management, Information Systems Frontiers, and the Journal of Business Analytics, among others. In 2020, he was awarded the Ranyard Medal by the Operations Research (OR) Society in the United Kingdom.
Can't join a webinar at its scheduled time? Don't worry!  
All webinar registrants will receive a link to the webinar recording after the event. All ASIS&T webinar recordings are also available for on-demand viewing from the Past Webinar Library on iConnect, the online community for ASIS&T members. If you need help accessing iConnect, contact Pamela Yonker at pyonker@asist.org.