The Fog of War: Examining the Spread of Dis- & Misinformation in the Russia-Ukraine War on Social Media (SIG-SM)
Ukraine has long been a target for the Kremlin's disinformation campaigns. Since the annexation of Crimea in 2014, Russia has employed a variety of 'information operation' tactics to undermine the Ukrainian government and destabilize Ukrainian society. For example, Russia deployed a network of paid internet trolls via the Internet Research Agency to spread disinformation in and about Ukraine. The use of these tactics have only intensified during Russia's invasion of Ukraine in 2022.
The presentation will introduce the ConflictMisinfo.org Dashboard, developed by the Social Media Lab at Toronto Metropolitan University, to monitor online dis- and misinformation about Russia's invasion of Ukraine. The dashboard captures and visualizes debunked claims from 100s of trusted fact-checkers from around the world. Since the start of the invasion, the dashboard has recorded over 1000 false, misleading and unproven claims related to the Russia-Ukraine war. The second part of the presentation will highlight the results of a new report to be released by the Lab in early July on the Reach of Russian Propaganda and Disinformation in Canada. The presentation will conclude with a number of practical steps to help social media users to detect and limit the spread of dis- and misinformation on this and other topics.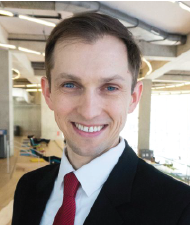 Anatoliy Gruzd is a Canada Research Chair (CRC) in Privacy-Preserving Digital Technologies, a professor at the Ted Rogers School of Information Technology Management and the Director of Research at the Social Media Lab at Toronto Metropolitan University (formerly Ryerson University) He is also a Member of the Royal Society of Canada's College of New Scholars, Artists and Scientists, and a founding co-chair of the International Conference on Social Media and Society. As a computational social scientist, Dr. Gruzd's research broadly explores how social media platforms are changing the ways in which people and organizations communicate, collaborate, disseminate information and misinformation, conduct business and form communities online, and how these changes impact society.