NEWSLETTER February 2020 – Issue 15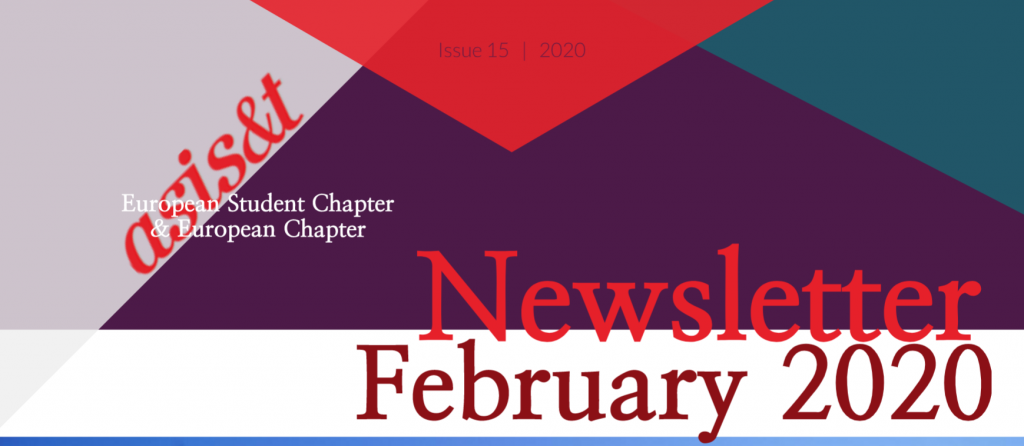 In this brand new joint winter edition of the European Student Chapter & European Chapter (ESC & EC) newsletter we will present you a variety of topics. We introduce you to our new officer boards. You can read about our new established interview series – this time with Anna Maria Tammaro, University of Parma and Josep Cobarsi Morales, Universitat Oberta de Catalunya. In the category "I was at…" information professionals report on their experiences during this year's conferences. Furthermore, do not miss to catch up all relevant information for this year's participation in the ASIS&T European Student Chapter Scientivity Contest 2020. Last but not least, read about upcoming conferences that you should not miss, like the iConference, LIDA 2020 and HCII 2020. We hope you enjoy reading this newsletter!
NEWSLETTER February 2020 – PDF FILE
---
CONTENT

2 Our new board

4 ASIS&T AM 2020

6 Interview series

10 I was at

15 Scientivty contest

16 Do not miss…
ENJOY READING!