Manuel Castells to Keynote ASIST2020!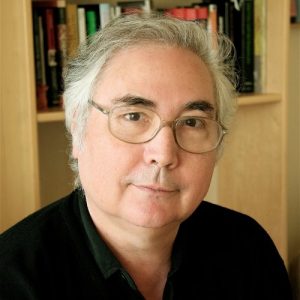 Manuel Castells is University Professor and the Wallis Annenberg Chair in Communication Technology and Society at the University of Southern California (USC), Los Angeles.
He is Professor of Communication at the Annenberg School for Communication and Journalism, and holds joint appointments in the Department of Sociology, in the School of Policy, Planning, and Development, and in the School of International Relations.
He is, as well, Professor Emeritus, University of California, Berkeley, where he was Professor of City and Regional Planning and Professor of Sociology from 1979 to 2003 before joining USC.
A full bio of Dr. Castells can be found here.
---
Registration Now Open
We have been asked by several members if it is possible to register for the 
2020 Annual Meeting
now in order to spend professional development funds that will be lost in the next fiscal year. In response to these requests we are opening registration for the Annual Meeting a bit ahead of schedule!
The program is beginning to shape up! Once the daily schedule is complete we will be able to offer one-day registration options, Up-to-the-minute information about the meeting can be found on our website. More information will follow as details are finalized. If additional discounts are added in the future, registrants will be credited the paid amount.
---
Poster Deadline Extended
Poster submissions have been extended and will be accepted until June 22. If you didn't make the original deadline, you still have the opportunity to submit a poster for the Annual Meeting. The virtual environment has given us the opportunity to utilize electronic posters which allow presenters to include significantly more content in their poster than they could in a print format. It also allows presenters to present more than one poster. Visit our poster vendor website to explore the possibilities!
Presenters will be able to set their own timeframes to present, either during the meeting or after, or both. The posters will remain available to viewers long after the meeting. And posters can be edited at any time, even during the meeting. Please visit the meeting website for more information on how to submit a poster.
---
Sponsors and Exhibitors
We would like to thank the following sponsors and exhibitors who have signed on early to help support this outstanding meeting:
Emerald Publishing
University of Illinois at Urbana-Champaign
Wiley
If your institution would like to sponsor or exhibit at the Annual Meeting, please visit our website.