ASIS&T Consulting Service Needs You!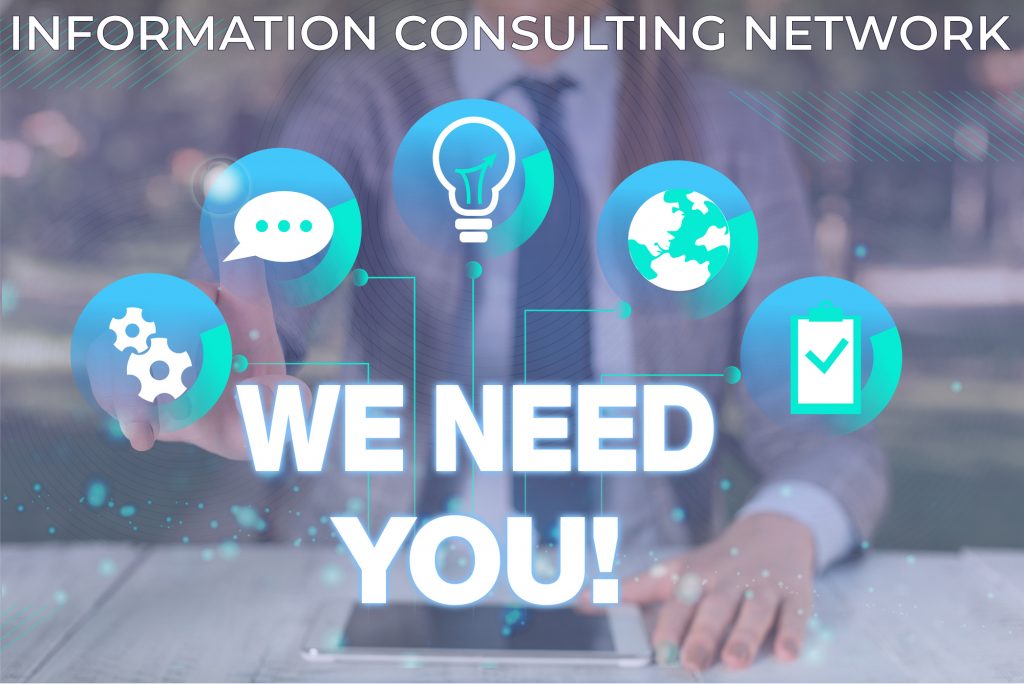 In August of 2021, the ASIS&T Board approved moving forward with the development of a consulting service to provide advice and consultation to the private and public sectors on information challenges. Under this new program, ASIS&T will serve as as the contracting entity in the provision of consulting services provided by ASIS&T members to a variety of potential clients in a wide array of areas. Public- and private-sector entities throughout the world may be potential clients. Earlier this month, ASIS&T submitted the paperwork to form the Information Consulting Networ, LLC, a for-profit wholly-owned subsidiary of ASIS&T. This new program has the potential to solve several challenges for ASIS&T. First, it could provide a new and significant source of revenue for ASIS&T. Second, it creates a tangible value proposition for membership in the association which may also attract a greater number of practitioners as members. Third, it will provide a vehicle through which ASIS&T can pay members for their time dedicated to this type of work, something which we cannot currently do under our 501(c)3 structure.
Drawing upon the diverse expertise of the ASIS&T membership, the Information Consulting Network will provide consulting services to a wide variety of entities in a wide variety of areas. The following is a list of potential service areas which will be expanded upon based on member expertise and interest:
Artificial Intelligence
Data Analytics / Strategy
Digital Library
Health Information Management
Information Architecture
Information Governance (IG)
Knowledge Management
Librarianship / Information Management Training
Library Management
Research Support
Records & Information Management
Search Engine Optimization
Social Media
Software Evaluation
Systems Design & Development
Taxonomy
User Experience
Web & Content Management
ASIS&T will form teams of members with expertise in these areas or others to serve as consultants on contracted projects. Members will be paid for their time and expenses and will receive additional training on providing consulting services prior to being placed on a consulting team.
ASIS&T invites you to join the Information Consulting Network (ICN) as a member of our consultant workforce.
Working with the Information Consulting Network is an opportunity for ASIS&T members to:
Put your knowledge to work to solve complex information problems;
Engage with other ASIS&T members working in a shared area of interest/expertise;
Be compensated for your engagement and expertise; and
Identify research questions and potential research funders.
The first step in launching this service is to build our database of potential consultants. To that end we invite interested members to register with us. All we need at this stage is your contact information, area(s) of knowledge, and a copy of your CV. Once we have identified those subject areas where we have a critical mass of members willing and able to serve as consultants, we can begin to market that area of expertise and seek consulting opportunities for you.
While we intend to offer consulting services globally, our strategy is to start in the US where we have a clear understanding of the laws of commerce. However, this does not preclude members outside the US from participating. The only requirement to register is active membership in ASIS&T.
To register as an Information Consulting Network consultant, please complete the form linked below.