May 2022 Annual Meeting News
We are excited to hold our 85th Annual Meeting totally in person in Pittsburgh, PA, USA. The last time we all gathered for a 100% in-person meeting was in 2019.
We will have 4 workshops held virtually on October 8-9, and you can find details about how to attend these workshops on our website. We also plan to hold a virtual poster session in early October. We hope that these two virtual options will allow those who can't travel, an opportunity to participate as a presenter or attendee. The program is shaping up and will be finalized by early June. We are seeing excellent educational content and high-caliber speakers  in the submissions.
Up-to-the-minute information about the meeting can be found on our website. More information will follow as details are finalized.
Please note the deadline for submitting a poster proposal is June 8. Submission instructions can be found on the website.
PLENARY SPEAKERS
OPENING PLENARY, SUNDAY, 30 OCTOBER, 9:00 AM-10:30 AM (EASTERN DAYLIGHT TIME)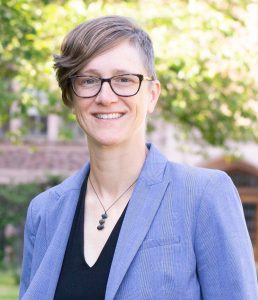 Kate Starbird, Associate Professor at the Department of Human Centered Design & Engineering (HCDE) at the University of Washington (UW)
Dr. Starbird's research sits at the intersection of human-computer interaction and the emerging field of crisis informatics — i.e. the study of the how social media and other information-communication technologies are used during crisis events. Currently, her work focuses on the production and spread of online rumors, misinformation, and disinformation during crises — including natural disasters, political disruptions, and a global pandemic. In particular, she investigates the participatory nature of online disinformation campaigns, exploring both top-down and bottom-up dynamics. Dr. Starbird received her BS in Computer Science from Stanford (1997) and her PhD in Technology, Media and Society from the University of Colorado (2012). She is a co-founder and current director of the UW Center for an Informed Public.
CLOSING PLENARY, TUESDAY,  1 NOVEMBER, 1:15 PM-2:45 PM (EASTERN DAYLIGHT TIME)
Lunch will be served. A drawing will be held for a refund of your 2022 registration fee. Must be present to win. Good Luck!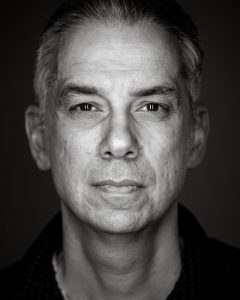 Lee McIntyre is a Research Fellow at the Center for Philosophy and History of Science at Boston University: "The Real Enemy of Truth is Disinformation, Not Misinformation"
Formerly Executive Director of the Institute for Quantitative Social Science at Harvard University, Lee McIntyre previously taught philosophy at Colgate University, Boston University, Simmons University, Tufts Experimental College and Harvard Extension School, and was Associate Editor in the Research Department of the Federal Reserve Bank of Boston.  McIntyre is the bestselling author of POST-TRUTH -- which was named a CNN Book-of-the-Week in April 2018 and a Best Book of 2018 by the PBS News Hour -- along with fourteen other works of fiction and nonfiction, including DARK AGES (2006), THE SCIENTIFIC ATTITUDE (2019), and his latest book HOW TO TALK TO A SCIENCE DENIER (2021), which was named one of the 32 Best Nonfiction Books of 2021 by the Next Book Idea Club. His work has been translated into thirteen languages.
REGISTRATION AND HOUSING NOW OPEN
We have been asked by several members if it is possible to register for the 2022 Annual Meeting now in order to spend professional development funds that will be lost in the next fiscal year. In response to these requests, we are opening registration for the Annual Meeting a bit ahead of schedule! You also will be able to also register for our 1st Information Summit which will be held between the ALISE Annual Meeting and the ASIS&T Meeting on Friday, October 28. Register now!
Rooms at the negotiated reduced rate are limited so don't delay in reserving your hotel room in Pittsburgh. Book your group rate using the Booking Website  or call 412-391-4600 or 800-996-3426 and use the call-in code 102622ASI.
SPONSORS AND EXHIBITORS
We would like to thank the following sponsors and exhibitors who have signed on early to help support this outstanding meeting:
GOLD SPONSORS
San Jose State University
Simmons University School of Library and Information Science
Syracuse University School of Information Studies
Wiley
CONTRIBUTING SPONSORS
School of Information Sciences, University of Illinois Urbana-Champaign
EVENT SPONSORS
ASIS&T SIG-III
EXHIBITORS
San Jose State University
Simmons University School of Library and Information Science
Syracuse University School of Information Studies
University of Kentucky College of Communication and Information
Wiley
If your institution would like to sponsor or exhibit at the Annual Meeting, please visit our website.
PITTSBURGH, PENNSYLVANIA, USA
Pittsburgh is a unique place, with plenty to offer visitors and residents alike. A city built on innovation, Pittsburgh continues to push the envelope with major contributions in technology, education, medicine and beyond. In fact, in 2021, WalletHub named Greater Pittsburgh its sixth-best metro area for STEM professionals. But, more than Pittsburgh's industries have changed – the skyline has been completely transformed, too!  Riverfronts are thoughtfully developed, utilized for recreation now more than ever. Businesses look to the environment as an asset, not a challenge. And, best of all, "green" has replaced "smoky" for good. Pittsburgh is a vibrant, mid-sized city that has the feel of a small town. Its approachability can be seen on the faces of its energetic, hard-working and proud people.
2022 INFORMATION SCIENCE SUMMIT
Friday, October 28, 2022
Wyndham Grand Hotel, Pittsburgh, PA, USA
"Innovation and Trends in Information Science - Practice, Research, and LIS Education"
Co-Hosted ASIS&T, ALISE & the iSchools Organization
Sponsored by
GOLD SPONSORS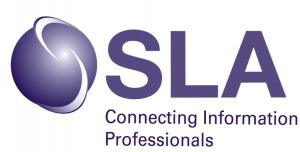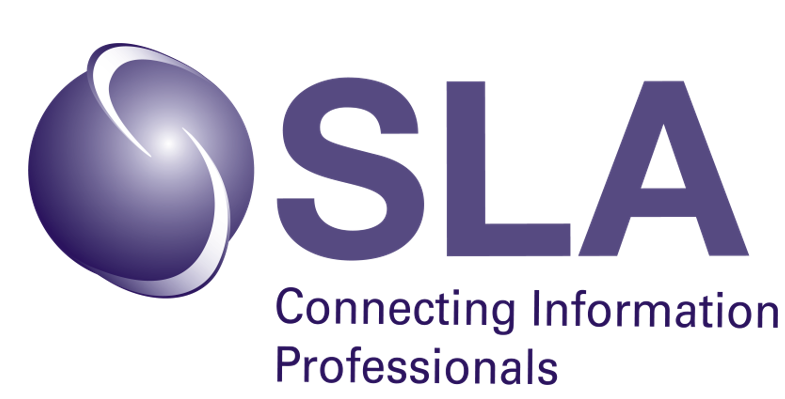 CONTRIBUTING SPONSOR
The inaugural Information Science Summit will be a hybrid event with in-person and virtual presenters. Registration will be free to ASIS&T members who attend in person. Virtual attendance options will be available. Details to be announced soon. Visit the website for details which will be updated as the program becomes finalized.
2023 ANNUAL MEETING
Looking to our future, we are currently reviewing proposals for the 2023 Annual Meeting, which will be held in Europe. Details should be available later this summer.