From Your Executive Director, July 2022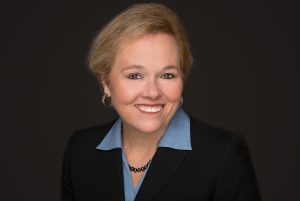 Greetings Colleagues:
I am writing this column from my room in Dublin where I am attending the meeting of the International Federation of Library Associations (IFLA). I come to this meeting because it is a place where many ASIS&T members gather and it provides me an opportunity to see members and learn more about current issues in the profession. And this particular trip has served a dual purpose insofar as we are looking at Dublin as a potential site for our 2023 Annual Meeting. We will either be meeting in Dublin or in London in 2023 so start making plans now!
It is always a juggling act to plan for a meeting in the distant future when the meeting in the near future is steaming ahead at a breakneck pace. With the early deadline still two weeks away we have close to 200 people registered for the meeting already and are expecting at least 400 when all is said and done.
We've heard from several folks that are disappointed that the 2022 meeting will be in person and not hybrid. I've explained before the rationale for this decision, but I wanted to take a moment to remind you that even if you cannot travel to Pittsburgh for the meeting, you can still participate in several workshops that will be offered online ahead of the meeting and the virtual poster session which will also be offered in early October. Details on these events can be found on the Annual Meeting site.
Additionally, the Information Science Summit which takes place on October 28 between the ALISE and ASIS&T meetings is being offered in a hybrid format so individuals wishing to attend that event online may do so. This conference is packed with fascinating content from both academe and industry and is sure to be a meeting you don't want to miss!
As Naresh noted in his column, the elections were successfully concluded this month and we are excited to welcome back Ina Fourie as treasurer for another term and to welcome Crystal Fulton, Aylin Imeri and Lisa Hussey to the Board. In addition, the Bylaws amendments were approved and will go into effect immediately. The amendments to the Bylaws will allow the Past President to serve as Nominations Committee Chair and will allow the Nominations Committee to put forward one name rather than two for each vacancy only if two qualified individuals cannot be identified. These amendments will greatly improve the elections process in the future.
Finally, please join me in congratulating the 2022 ASIS&T Award WInners and thanking the juries that worked so hard to identify and select these worthy individuals. ASIS&T Awards are evidence of the highest level of achievement in the profession and we are delighted to recognize these outstanding members in this way.
I hope to see many of you in just a few months in Pittsburgh. As always, don't hesitate to get in touch if I can be of any help.
All the best,
Lydia