2022 Annual Meeting News, September 2022
We are just weeks away for the face-to-face 2022 Annual Meeting in Pittsburgh, PA. We would love to see you there, and we hope you are planning to attend.
Visit the Annual Meeting website or review the conference agenda for complete details on the program. It's going to be outstanding meeting, and you don't want to miss it!
For those who can't attend due to travel restrictions, we do have a few virtual options. We will have virtual poster session on Monday, 3 October from 7:00-9:00 AM (EDT). There will be several virtual workshops held on Saturday and Sunday, 8-9 October. Workshops require a separate registration.
Join us for the inaugural in-person/virtual Information Science Summit entitled, Innovation and Trends in Information Science - Practice, Research, and LIS Education taking place on Friday October 28, 2022 from 9:00 AM to 4:00 PM EDT at the Wyndham Grand Pittsburgh Downtown Hotel. The Summit is co-hosted by three organizations - ASIS&T, ALISE, and iSchools Organization, and sponsored by SLA, the SJSU, Simmons, and Syracuse iSchools and industry sponsor Varjo + MACE. Register now to secure your spot. As of this writing, there are only 5 spots left. If they are sold by the time you register, please consider attending as a virtual attendee. Registration for virtual attendees will be $100.00 for regular members and $50 for students.
PLENARY SPEAKERS
OPENING PLENARY, SUNDAY, 30 OCTOBER, 9:00 AM-10:30 AM (EASTERN DAYLIGHT TIME)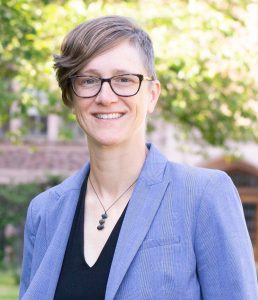 Kate Starbird, Associate Professor, Department of Human Centered Design & Engineering (HCDE) at the University of Washington (UW)
"Participatory Disinformation: How Witting Agents and Unwitting Crowds Collaborate in the Spread of Disinformation Online"
Dr. Starbird's research sits at the intersection of human-computer interaction and the emerging field of crisis informatics — i.e., the study of the how social media and other information-communication technologies are used during crisis events. Currently, her work focuses on the production and spread of online rumors, misinformation, and disinformation during crises — including natural disasters, political disruptions, and a global pandemic. In particular, she investigates the participatory nature of online disinformation campaigns, exploring both top-down and bottom-up dynamics. Dr. Starbird received her BS in Computer Science from Stanford (1997) and her PhD in Technology, Media, and Society from the University of Colorado (2012). She is a co-founder and current director of the UW Center for an Informed Public.
CLOSING PLENARY, TUESDAY, 1 NOVEMBER, 1:15 PM-2:45 PM (EASTERN DAYLIGHT TIME)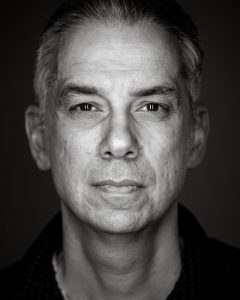 Lee McIntyre, Boston University
"The Real Enemy of Truth These Days Isn't Misinformation, It's Disinformation"
Lee McIntyre is a Research Fellow at the Center for Philosophy and History of Science at Boston University. Formerly Executive Director of the Institute for Quantitative Social Science at Harvard University, he previously taught philosophy at Colgate University, Boston University, Simmons University, Tufts Experimental College, and Harvard Extension School, and was Associate Editor in the Research Department of the Federal Reserve Bank of Boston. McIntyre is the bestselling author of POST-TRUTH -- which was named a CNN Book-of-the-Week in April 2018 and a Best Book of 2018 by the PBS News Hour -- along with fourteen other works of fiction and nonfiction, including DARK AGES (2006), THE SCIENTIFIC ATTITUDE (2019), and his latest book HOW TO TALK TO A SCIENCE DENIER (2021), which was named one of the 32 Best Nonfiction Books of 2021 by the Next Book Idea Club. His work has been translated into thirteen languages.
PITTSBURGH
Pittsburgh is a unique place, with plenty to offer visitors and residents alike. A city built on innovation, Pittsburgh continues to push the envelope with major contributions in technology, education, medicine and beyond. In fact, in 2021, WalletHub named Greater Pittsburgh its sixth-best metro area for STEM professionals. But more than Pittsburgh's industries have changed – the skyline has been completely transformed, too! Riverfronts are thoughtfully developed, utilized for recreation now more than ever. Businesses look to the environment as an asset, not a challenge. And, best of all, "green" has replaced "smoky" for good. Pittsburgh is a vibrant, mid-sized city that has the feel of a small town. Its approachability can be seen on the faces of its energetic, industrious, and proud people.
A City in Transformation
Bike, walk, or rollerblade miles of riverfront trails and soak in fantastic urban views. Wrapped in rivers, intertwined with trails, and packed with parks, it is a green and outdoor city in close contact with its surrounding countryside. Phipps Conservatory and Botanical Gardens opened its Center for Sustainable Landscapes, one of the world's first certified living buildings, a model of sustainability for architects, scientists, and anyone interested in living greener. In the eyes of many of its visitors, Pittsburgh offers a surprising and unexpected experience, with natural beauty, unique terrain, and diverse offerings at every turn. Pittsburgh's history and blue-collar image makes the city and its inhabitants approachable and unpretentious. Take to the streets of Pittsburgh and explore this vibrant city. There are free, self-guided and guided architectural and public art walking tours are offered in many of the city's unique 90 neighborhoods.
SPONSORS AND EXHIBITORS
We would like to thank the following sponsors and exhibitors who have signed on early to help support this outstanding meeting:
GOLD SPONSORS
Rutgers University
San Jose State University
Simmons University
SLA
Syracuse University
Varjo + MACE
Wiley
CONTRIBUTING SPONSORS
The University of British Columbia
University of Illinois Urbana-Champaign
EVENT SPONSOR
SIG-III
IN-KIND SPONSORS
ALISE
iSchools
EXHIBITORS
Cambridge University Press
Emporia State University
The MIT Press
Simmons University
Syracuse University
University of Kentucky
The University of Tennessee Knoxville
Wiley
If your organization would like to sponsor or exhibit at the Annual Meeting, please visit our website.
2023 ANNUAL MEETING
Looking to the future, the 2023 Annual Meeting will be held in London, England.