You Asked for It and ASIS&T Delivers: Online On-Demand Meeting this March
Join your peers online from the comfort of your home and office,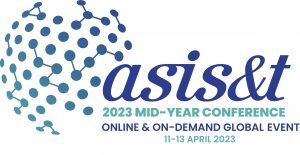 11-13 April 2023. The Mid-Year Conference is a live online event over a three-day period covering all time zones, and features quality panels, papers, and poster presentations.
Unable to make the event at the designated time? All sessions will be recorded and registrants will have on-demand access to the entire conference.
The full program agenda of over 40 sessions will be posted to the Mid-Year Conference website in February.
Topics include:
Intellectual Freedom and Access to Controversial Health Information
Strategies for Coping with Twitter's "Dark Side": A Transactional Model of Stress and Coping Analysis
Connections Between Incentive Behavior and User Engagement: Evidence From Stack Overflow
Learning Before Teaching: Teachers Making Sense of the Shift to Remote Learning
The Digital Afterlife: An Inquiry Into Digital Remains
Identifying Affective Gameplay Behaviors: How Video Games Help People Feel Better
Information Needs of Deaf Welders: Improving the Accessibility of Middle-Skill Work
Voice Interfaces for Library Accessibility: Challenges Identified by Academic Librarians
A Hierarchical Model for Human-Robot Interaction
Learn more and register on the ASIS&T website.