President's Column, January 2023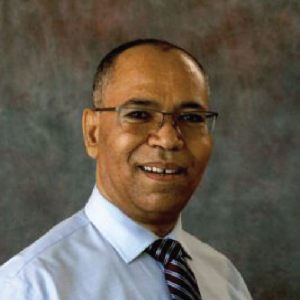 Happy 2023! I hope you had a restful and joyous holiday break. The new year presents us with an opportunity to take stock of where we are concerning our initiatives and plans and build on our successes. Lydia and the excellent headquarters staff, with the addition of Kim Granados (welcome Kim!) as Deputy Executive Director, who brings to ASIS&T a wealth of association management experience, are helping SIGs, Chapters, committees, and other groups conduct their business, accomplish their charges and goals, and generate great ideas that will move ASIS&T forward and benefit you, our members. We have a lot to look forward to in the new year as we kick things into high gear.
Hemalata Iyer, Imane Hilal, Cathy Nash, and the entire Mid-Year Conference Program Committee and reviewers just concluded reviews of submissions. They will soon put together an excellent conference program that will be engaging and interactive. As Lydia articulated in her previous Inside ASIS&T columns, the virtual Mid-Year Conference is an opportunity for you to have an annual meeting experience and network with colleagues from around the World. Registration for the Mid-Year Conference is open, and we can't wait to see you virtually (11-13 April 2023). Ian Ruthven, Heather O'Brien, and track co-chairs for the 2023 Annual Meeting conference program committee are also hard at work and trying to identify great keynote speakers who would inspire a lively discussion, enhance your overall conference experience, and help us make the Annual Meeting in London a success. The submission site will open soon (February 1, 2023).
I want to thank officers and members of SIG III, SIG HLTH, and the U.S. Midwest Chapter for their invitations to their events and meetings. It was inspiring to hear members from around the globe talk passionately about their experiences as ASIS&T members, their hopes, challenges, and how ASIS&T helped them professionally.  Some of you shared innovative ideas and ways to improve ASIS&T services and make events such as the Annual Meeting affordable and accessible to most, if not all, colleagues. I promise to present your great ideas to the Board and implement the feasible ones that fit the current ASIS&T strategic plan. Speaking of the strategic plan, as we get closer to the final year or so of the current plan, at its February meeting and June mini-retreat, the Board will begin generating ideas for new initiatives that will eventually be incorporated into a new strategic plan.
Among the new initiatives is finalizing the transition of the IDEA (Innovation, Disruption, Enquiry, Access) Institute (https://idea.infosci.utk.edu/), a great collaborative project funded by IMLS, a U.S. federal agency, and spearheaded for the last three years by great scholars and ASIS&T leaders Dania Bilal, Clara Chu, and Soo Young Rieh. The planning, management, and implementation of the IDEA Institute will be organized by the ASIS&T headquarters staff and a working group whose members are from the ASIS&T Professional Development Committee, SIG AI, and others. Members of the working group will also be responsible for developing the institute's content, recruiting instructors, and programming. I want to thank Anthony Chow very much for his leadership of the transition and working group.
Other activities include regular meetings with the leadership and collaborations with professional organizations such as ALISE and the iSchools organization through the iFederation. We are also looking for volunteers to lead efforts to form the Oceania, U.S. West, Canada, and South America chapters of ASIS&T.
Finally, I would end my column on a somber note. In the last few weeks, we lost two giants who left indelible impacts on the field. Brenda Dervin, Professor Emeritus of Communication at Ohio State University, whose groundbreaking Sense-Making Theory is widely applied in information sciences (Naresh's moving in Memoriam piece is available here: https://www.asist.org/2023/01/06/in-memoriam-brenda-dervin/); and N. Bernard "Buzzy" Basch, who served as Vice President, President, and CEO of printing and Subscriptions companies, and continued to support libraries and publishers in retirement. Both will be greatly missed. We wish Brenda and Byzzy's families and friends condolences and strength.
As always, please contact me, members of the Board, Lydia, and HQ staff with any questions, feedback, and suggestions.  We want to serve you and help you meet your professional goals. I will continue to attend events and meetings organized by the various ASIS&T groups, such as SIGs and chapters, to listen to your great ideas and learn about your group's work. Your input and support mean a lot to us as we strive to make ASIS&T strong and an association that benefits its members.
Abebe