Jane Greenberg Receives Association for Information Science and Technology (ASIS&T) Research in Information Science Award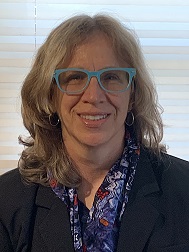 The Association for Information Science & Technology (ASIS&T) is pleased to announce that Jane Greenberg, Alice B. Kroeger Professor and Director of the Metadata Research Center at the College of Computing & Informatics, Drexel University is the recipient of the 2023 ASIS&T Research in Information Science Award.
This award recognizes an individual or team who has made an outstanding contribution to information science research. The award is for a systematic "program of research" in a single area at a level beyond the single study.
Candidates for the Research in Information Science Award are assessed based on the following four criteria: intellectual merit and quality of the contribution; broader impacts of the contribution to theory, practice and society; the coherence of the contribution; methodological innovation used in research; and the transformation and transcendence of the information field.
Dr. Greenberg's research activities focus on metadata, knowledge organization/semantics, linked data, data science, and information economics. She serves on the advisory board of the Dublin Core Metadata Initiative (DCMI) and the steering committee for the NSF Northeast Big Data Innovation Hub (NEBDIH). She is also on the Executive Leadership Team of the NSF-HDR Institute for Data Driven Dynamical Design (ID4), where she also serves as Drexel University's PI and the lead PI the Metadata Capital Initiative (MetaDataCAPT'L) and the Helping Interdisciplinary Vocabulary Engineering (HIVE) linked data project. Her research has been funded by the NSF, NIH, NEH, IMLS, Microsoft Research, NSF Center for Visualization and Decision Informatics (CVDI), Santander, GlaxoSmithKline, National Library of Medicine, Library of Congress, OCLC, among other organizational and private sponsors. She has received numerous awards and honors for her research and leadership; most recently she was recognized as a 2016 ELATE at Drexel® Fellow and in 2014, as a Data Science Fellow at the National Consortium for Data Science, Chapel Hill, North Carolina.
Evidence of the intellectual merit of Greenberg's research is demonstrated in the citations to her publications, serving in a leadership role as PI, co PI, or senior investigator on over $79 million in research funding. and broad impact. Greenberg founded the Metadata Research Center in 2004. The center, under her leadership, has and continues to elevate the study – and science - of metadata. Our understanding of metadata's relevance and importance to data sharing, FAIR data, and linked data can be attributed to Greenberg's research and research leadership. Greenberg was an original principal investigator in the Dryad Data Repository project from 2009 through 2016, Greenberg led the Dryad data curation/metadata research and development activities. Greenberg is also a leader in advancing the application and use of machine-readable knowledge organization systems. Greenberg directed the design and development of a unique linked data, automatic indexing application called HIVE (Helping Interdisciplinary Vocabulary Engineering). She has developed and advanced two theories, metadata capital and ontological ownership.
Greenberg is currently leading an innovative automatic metadata generation project for artificial intelligence (AI) ready data through Biology-guided Neural Network (BGNN) project. This project has been incorporated into the Imageomics Institute. One of her papers on this work won a Best Research Paper Award at the Metadata and Semantic Research International Conference in 2020. Similarly, a paper she co-authored with one of her students won a Best Student-Led Research Paper Award at the 2021 ACM/IEEE Joint Conference on Digital Libraries. Greenberg recently chaired the committee to implement the Drexel University's Masters in Data Science which spans both computer science and information science and is the lead PI for the IMLS LIS Education and Data Science Integrated Network Group (LEADING), which has provided data science education and overseen immersive learning experiences for 71 Fellows, including 18 Fellows in the 2023 cohort.
In her nomination of Dr. Greenberg, Dianne Sonnenwald, Emerita Professor-Research Active, School of Information & Communication Studies University College Dublin, stated, "Before I got to know Greenberg's work, I thought meta-data research was more or less "old news" and not a cutting-edge research topic; however, Greenberg's ground-breaking work on research scientists' meta-data creation was the first of her many important projects that changed my mind. To date her chief intellectual contributions are in automatic metadata generation and the role of metadata in supporting data sharing. Her research on automatic metadata generation falls into two key areas: 1) developing automatic metadata generation workflows, and 2) advancing the application and use of machine-readable knowledge organization systems."
The 2023 ASIS&T Research in Information Science Award committee cited, "Dr. Greenberg's contributions to metadata research for over 25 years have contributed significantly to several areas of metadata implementation and practice. In particular, her research on metadata to support data sharing contributes to open science principles." As a jury member commented, 'Dr Greenberg's contributions are potentially the most foundationally transformative of any of the nominees and her technological methodology the most compelling to me. The broader impact of her work is huge."
Upon learning of her selection as winner of the ASIS&T Research in Information Science Award, Greenberg responded "I am truly honored and delighted to be the recipient of the 2023 ASIS&T Research in Information Science award.  Research is a collective journey; and over the years, I've had the privilege and pleasure of working with great mentors, students, and colleagues who have been with me throughout this journey of inquiry, and without whom none of it would be possible."
Greenberg will receive the award at the 2023 ASIS&T Annual Meeting to be held 27-31 October in London, UK.