Mapping Library and Information Schools: An International Approach
Library and Information Science (LIS) schools and their accreditations play a crucial role in preparing individuals to become effective and competent library and information professionals. A number of efforts have been undertaken to analyze the accreditation standards and procedures for LIS professionals in a specific context (e.g., country); however, there is limited research from a global perspective. As part of an IFLA initiative, the Building Strong Library and Information Science Education (BSLISE) Working Group, an international team of researchers were tasked to develop:  a regularly updated, international database and asset map, capturing information about LIS schools & programs and local structures, organizations; and procedures that address the issues of professional qualifications, accreditation, certification, and registration for professional practice. The researchers will share their experiences of conducting a collaborative international research project, their findings, and the implications of the project for our field.
Results of the study should facilitate greater levels of cohesion and standardization in LIS programs to meet the expectations of a global marketplace. The LIS community can utilize the mapping tool to learn more about issues of professional qualifications, accreditation, certification, and registration for professional practice around the world and gain increased awareness about establishing synergistic collaborations at an international level and avoiding helicopter research.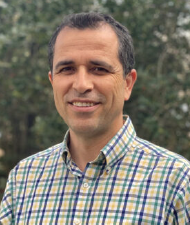 Fatih Oguz is an associate professor of library and information science, University of North Carolina at Greensboro. Oguz received his PhD at the University of North Texas. His research focuses on the interactions between people and technology, with an emphasis on the impact of information technologies on human communication behavior and social life.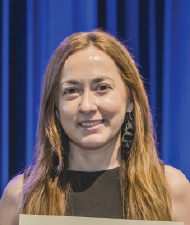 Núria Bautista-Puig attained her BSc in Geography (Universitat de Lleida, Spain), MSc in Geographic Information System (GIS) and remote sensing (Universidad de Zaragoza, Spain), and Ph.D. in Library and Information Science (2020, Universidad Carlos III de Madrid, AASHE Campus Sustainability Research Award, Spanish thesis award). Currently, she is an Assistant Professor at the Department of Library and Information Science at the Universidad Complutense de Madrid. Her areas of expertise include the fields of information science, organizational sustainability, and bibliometrics/scientometrics.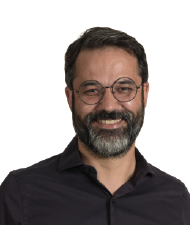 Tiago Braga received his PhD in Information Science degree from the University of Brasília, Master in Technological Education from the Federal Center of Technological Education of Minas Gerais, and Bachelor's in Information Systems from the Pontifical Catholic University of Minas Gerais. Currently serving as Deputy Director of the Brazilian Institute of Information in Science and Technology (IBICT), where he also works as General Coordinator of Information Technology and Informatics, leader of INSUMO: Information and Society Laboratory, a research group validated by CNPq (Brazilian National Council for Scientific and Technological Development), Executive Editor of LALCA: Latin American Journal on Life Cycle Assessment, and professor in the Postgraduate Program in Information Science at IBICT/UFRJ. He is a guest member of the Technical Management Committee of the Global LCA Data Access Network, an initiative led by the United Nations Environment Programme, and serves on the editorial committee of Library Trends journal published by Johns Hopkins University Press. He conducts research in the field of information science at the national and international levels.
Chris Cunningham finished his Doctoral studies at the University of South Carolina. He received his Master in Library and Information Studies from The University of North Carolina at Greensboro, focusing on technology and his Bachelor in Art in History from the University of North Carolina at Charlotte, with minors in Mathematics and Physics. Professionally, he worked as the Chief Information Officer for several companies in Charlotte and Greensboro. He implemented a number of technology adoption policies and procedures that increased efficiency and effectiveness within the corporations. In higher education, he worked at the University of North Carolina at Charlotte as the Program Coordinator for the Graduate Business Programs, overseeing admissions, class schedules, and degree completion of almost 500 graduate business students. Currently, he is an Assistant Professor at North Carolina Central University as well as the Program Director for External Affairs, Study Abroad, and Experiential Learning.
Can't join a webinar at its scheduled time? Don't worry!  
All webinar registrants will receive a link to the webinar recording after the event. All ASIS&T webinar recordings are also available for on-demand viewing from the Past Webinar Library on iConnect, the online community for ASIS&T members. If you need help accessing iConnect, contact Pamela Yonker at pyonker@asist.org.