Meet The Authors: Everyday Adventures with Unruly Data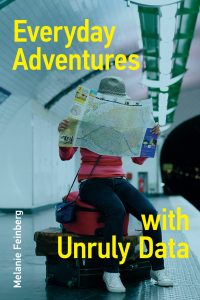 The book, Everyday Adventures with Unruly Data (published in 2022 from MIT Press) comprises a set of essays that explicate and interrogate the nature of data through the contemplation of apparently humdrum, typical events from daily life, such as mentally arguing with the numbers that appear on a scale, laughing at a misspelling of one's name, and being confused in a foreign supermarket. Together, these essays provide an account of data as human expression, replete with human ambiguities. The author contends that, if we hope to act responsibly with data—whether collecting it, aggregating it, manipulating it, interpreting it, or making decisions with it—we need to appreciate this human character. In this presentation, the author will synthesize some of the book's themes through a series of relatable everyday examples and also demonstrate how her distinction as a data maven arises from her engagement with fundamental concepts of information science.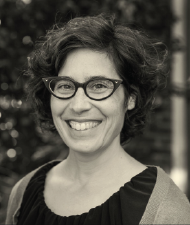 Melanie Feinberg is a professor at the School of Information and Library Science (SILS) at the University of North Carolina at Chapel Hill. From 2019-2020, Melanie was a Marie Curie fellow at the Department of Communication at the University of Copenhagen. Melanie's research approach synthesizes information science, design, and the humanities. In her scholarship, Melanie examines the human character of data. A graduate of Stanford University (1992), Melanie has a master's degree from the University of California, Berkeley (2004) and a doctorate from the University of Washington (2004). Before pursuing graduate studies, she worked in technical communication and content strategy at companies such as Apple Computer, PeopleSoft, and Scient.
Can't join a webinar at its scheduled time? Don't worry!  
All webinar registrants will receive a link to the webinar recording after the event. All ASIS&T webinar recordings are also available for on-demand viewing from the Past Webinar Library on iConnect, the online community for ASIS&T members. If you need help accessing iConnect, contact Pamela Yonker at pyonker@asist.org.