Understanding Metadata Collection, Management, and Standardization within Scholarly Research (DCMI)
As science and society become increasingly data-centric, they also become increasingly metadata-centric. In many contexts, however, metadata is a prototypical infrastructural phenomena: essential yet mundane, and ubiquitous yet often invisible. Within scientific research, for example, metadata is something that every scientist encounters, but most of them want nothing to do with. Metadata are thus a central component of many facets of scientific research, while at the same time being a source of constant challenges.
In this webinar, Dr. Mayernik will discuss findings and insights from multiple projects focused on metadata collection, management, and standardization within the context of scientific data curation. The webinar will discuss important socio-technical dynamics that influence what metadata get generated in different situations, and how data archives and repositories work to ensure quality and standardization. The presentation will be of interest to those who are those working with information and data collections, as well as those interested in the interactions between scholarly researchers and information/data institutions.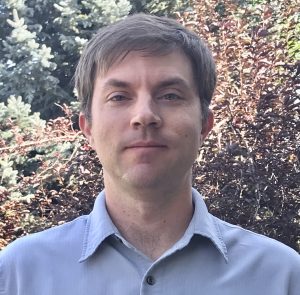 Matt Mayernik is a Project Scientist and Deputy Director of the Library at NCAR, the National Center for Atmospheric Research (NCAR). He is also the Joint Editor-in-Chief of the Data Science Journal, and is a member of the editorial board of the Journal of the Association for Information Science & Technology (JASIS&T). His research interests include metadata practices and standards, data curation education, data citation and identity, and social and institutional aspects of research data. He received his MLIS and PhD from the UCLA Department of Information Studies.
Can't join a webinar at its scheduled time? Don't worry!  
All webinar registrants will receive a link to the webinar recording after the event. All ASIS&T webinar recordings are also available for on-demand viewing from the Past Webinar Library on iConnect, the online community for ASIS&T members. If you need help accessing iConnect, contact Pamela Yonker at pyonker@asist.org.