REGISTRATION IS NOW OPEN FOR 2021 ANNUAL MEETING
Register now for the 2021 Annual Meeting now in order to spend professional development funds that will be lost in the next fiscal year!
As things start slowly moving forward and back to normal, we hope those of you who are able, will attend the 84th Annual Meeting in person in Salt Lake City, UT. Recognizing that travel may still be difficult from some around the globe, the meeting will also be available virtually. Either way you attend, you can still expect the same high-caliber speakers, panelists, and educational content that you always get from an ASIS&T Annual Meeting. This hybrid meeting will allow even more of our members to present and attend this exciting and enriching information science and technology conference on the theme: "Information: Equity, Diversity, Inclusion, Justice, and Relevance."
The Program Committee has just finished selecting the scientific program which will include over 70 papers, 26 panels, and 11 preconference workshops. Watch the Annual Meeting website for details on the program. Complete details on the sessions and presenters are available in the Pre-Conference Program.
Don't delay in reserving your hotel room in Salt Lake City. Book your discounted group rate online, or call 1 (800) 228-9290, and refer to discount code: M-GDMATMZ.
Up-to-the-minute information about the meeting can be found on our website. More information will follow as details are finalized. If additional discounts are added in the future, registrants will be credited the paid amount.
PLENARY SPEAKERS
OPENING PLENARY, SUNDAY, 31 OCTOBER, 9:00 AM-10:30 AM (MOUNTAIN DAYLIGHT TIME)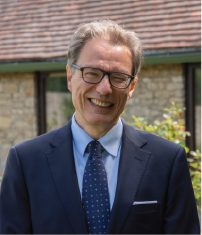 Luciano Floridi, University of Oxford
Semantic Capital: What it is and Why it Matters
Professor of Philosophy and Ethics of Information at the University of Oxford, where he is Director of the OII Digital Ethics Lab. He is a world-renowned expert on digital ethics, the ethics of AI, the philosophy of information, and the philosophy of technology. He has published more than 300 works, translated into many languages. He is deeply engaged with policy initiatives on the socio-ethical value and implications of digital technologies and their applications and collaborates closely on these topics with many governments and companies worldwide.
CLOSING PLENARY, TUESDAY, 2 NOVEMBER, 3:45 PM-4:45 PM (MOUNTAIN DAYLIGHT TIME)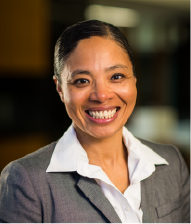 Maia Hightower, MD, MPH, MBA, University of Utah
Healthcare IT Equity Model: A Framework for Digital Equity
Dr. Maia Hightower, MD, MPH, MBA is the Chief Medical Information Officer and Sr. Director Health Equity, Diversity, and Inclusion for The University of Utah Health She joined the UUH team in March of 2019. Prior to joining the University of Utah Health team, she was the Chief Medical Information Officer and Interim Chief Population Health Officer for The University of Iowa Health Care. She joined the faculty of the University of Iowa's Carver College of Medicine, Department of Internal Medicine in
August of 2015, after serving as Associate Medical Director for Stanford Health Care's University Healthcare Alliance. As UUH's Chief Medical Information Officer, Dr. Hightower and her teams transform data into value and drive the exceptional digital experience for patients, faculty, staff, and students. Dr. Hightower is a champion for health equity, diversity, and inclusion awareness and initiatives. She developed the Healthcare IT Equity Maturity Model (HITEM) to dismantle structural bias hardwired in healthcare IT and develop an inclusive and equity minded healthcare IT culture.
SALT LAKE CITY, UTAH
Salt Lake offers much more than world-class service and stunning scenery (though we are pretty proud of those). Salt Lake City has become an exciting foodie destination with a diverse and lively nightlife scene. And with Salt Lake's museums, festivals, incredible shopping, and awesome live-music venues, you won't even dream of hanging out in your hotel room during your downtime. What happens when you find so many fun things to do that you can't fit them all in? You turn that business trip into a vacation and add a day or two to your stay (it's called a bizcation). Here's all the information you'll need for your time in Salt Lake.
PLACEMENT SERVICES
The ASIS&T Annual Meeting serves as a connection point between individuals seeking employment opportunities and institutions seeking to fill positions. Whether it's in person or virtually, we can help you connect with your future employer or employee, academic home or faculty member the Annual Meeting Job Placement Service.
ASIS&T will collect CVs of prospective candidates and job postings of prospective employers and make them available for review six weeks before the meeting. Employers will then have the opportunity to review CVs and schedule interviews with the prospective candidates. These interviews can be held on site at the Annual Meeting in a space set aside for that purpose, or employers can schedule virtual interviews at any time.
In addition, ASIS&T will provide a board where job postings may be posted on-site and a binder of candidate CVs available in the interview rooms for last-minute connections.
There is no cost for this service. However, the institutional representative and the candidate must both be registered attendees of the Annual Meeting.
SPONSORS AND EXHIBITORS
ASIS&T would like to thank the following sponsors and exhibitors who have signed on early to help support this outstanding meeting:
San Jose State University
The University of British Columbia
University at Buffalo, SUNY
University of Kentucky
University of Illinois at Urbana-Champaign
Wiley
If your institution would like to sponsor or exhibit at the Annual Meeting, please visit our website.
Looking to our future, we won't miss out on a meeting in Pittsburgh since we were successful in moving the 2020 meeting to 2022. Mark your calendar now for October 29-November 2, 2022 at the Wyndham Grand, Pittsburgh, PA. We will pursue a meeting in Europe in 2023.