President's Column, March 2023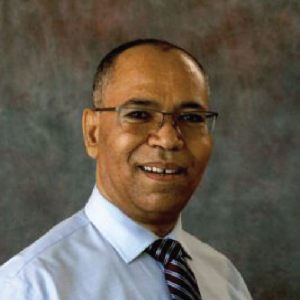 In your corner of the world, I hope the weather is getting more beautiful by the day as it is here in the Southeastern part of the United States. For most of us in higher education in the U.S., it is Spring Break when faculty spend time away from teaching and focus their energy on other things, including enjoying some downtime. If you are one of these faculty and you are either binge-watching movies or shows on streaming services or doing other activities for rest and relaxation, you deserve it!
As usual, the ASIS&T headquarters staff and Board have been hard at work. The Board met on February 13, 2023, to discuss several items essential to ASIS&T and its members. Members of the Board reviewed the auditors' written as well as oral financial reports as of June 30, 2022, and unanimously approved them. The main takeaway is that ASIS&T's assets are managed in accordance with accounting principles generally accepted in the U.S. and that the Association is in great financial shape. After a robust discussion, the Board also approved hiring a firm with rich experience to conduct a feasibility study for an ASIS&T consulting service, an investment in line with strategic initiatives with a potential impact on the ASIS&T membership and finances. On the agenda was also the approval of a modest increase in the ASIS&T membership dues - something we have not done for five years. This is overdue (no pun intended), given the benefits ASIS&T members receive. This is on par with increases by most associations in the field. Most of the meeting was devoted to agenda-building for the Board's June mini-retreat. Members generated great ideas that will help us develop new initiatives, and some will serve as the basis for a new strategic plan.
Thanks to the great work of Hemalata Iyer, Imane Hilal, Cathy Nash, and the Mid-Year Conference Program Committee, the Program is all set and full of great and engaging sessions and content. The Program contains sessions by scholars and practitioners from all regions: Americas, Europe, Africa, Asia, and the Pacific. I want to thank the authors for their submissions and those who have registered for the Conference. If you are yet to register, we encourage you and your colleagues, students, and others to register. Early registration ends in two weeks (March 31, 2023).
The Annual Meeting conference program committee, led by Ian Ruthven and Heather O'Brien, is also ramping up its efforts to begin reviews of submissions after recruiting a great group of keynote speakers. The first AM23 submissions (Panels and Alternative Events, Papers, and Workshops) are due in five weeks (April 18, 2023).
On Monday morning, March 13, we had a great iFederation panel discussion on an important and timely topic at the virtual iConference! Once again, I would like to thank Michael Seadle for coordinating and moderating the panel discussion and all the panelists, especially Suzie Allard and Chirag Shah, for representing ASIS&T on the panel. ASIS&T is lucky to have such leaders as Suzie, Chirag, and many more who must be recognized and celebrated. As you know, it is award season at ASIS&T. Through several ASIS&T awards , we acknowledge and celebrate the achievements and contributions of our members and others to ASIS&T, the field, and broader society. Isto Huvila (chair of the Awards and Honors Committee), members of the committee, and chairs and members of award juries are looking forward to reviewing nominations (Due on March 31, 2023). We are grateful for their service! I am also thankful to Cansu Ekmekcioglu, a PhD candidate at the University of Toronto's iSchool and an ASIS&T New Leader with great ideas who is working with me to implement those ideas.
In the next few months, I look forward to engaging various ASIS&T groups (SIGs, chapters, etc.) in conversations around strategic initiatives and topics of interest to ASIS&T members. ASIS&T groups and members are doing great work organizing regional conferences (e.g., the NEASIS&T Annual Conference and symposia). To organizers of these events and conferences and everyone who was part of the programs and activities - thank you!
When you meet or see members of the ASIS&T Board, HQ staff, or SIG/Chapter officers, please thank them for their hard work, leadership, and service. Personally, I cannot thank Lydia and the staff enough! We want to thank you, ASIS&T members, for representing the association in all corners of the globe! Speaking of ASIS&T members and membership, I want to draw your attention to the ASIS&T institutional affiliate membership category. If you are a dean, director, or head of an iSchool or LIS department, there are great benefits to becoming an Institutional Affiliate of ASIS&T, including benefits for your school/college/department, faculty, and students.
As always, please keep up the great work and contact me, members of the Board, Lydia, and HQ staff with any questions, feedback, suggestions, and requests to support you.  Please get in touch with Pamela Yonker if you have specific questions about your membership or need more information.
Warm regards,
Abebe Rorissa