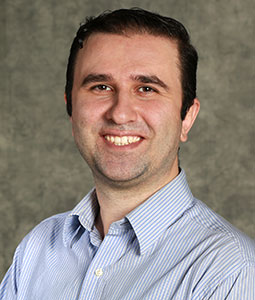 Amir Karami
Chair
University of South Carolina (UofSC)
Dr. Amir Karami is an Associate Professor in the School of Information Science at the University of South Carolina (UofSC). He is also the Social Media Core Director of Big Data Health Science Center (BDHSC) and a Faculty Associate of South Carolina SmartState Center for Healthcare Quality (CHQ) in the Arnold School of Public Health at UofSC. His research on social media has been published in leading conferences and journals.
Catherine Dumas
Chair-elect
Simmons University in Boston, MA
Catherine Dumas earned her doctorate in Information Science at the University at Albany, State University of New York. She is currently an Assistant Professor at Simmons University at the School of Library & Information Science. Her research is motivated by data generated by platforms potentially used for online collective action or digital activism. Using data mining techniques and online collective action theories her work is exploring the impact of new information communication technologies (ICTs) on the phenomenon of online collective action.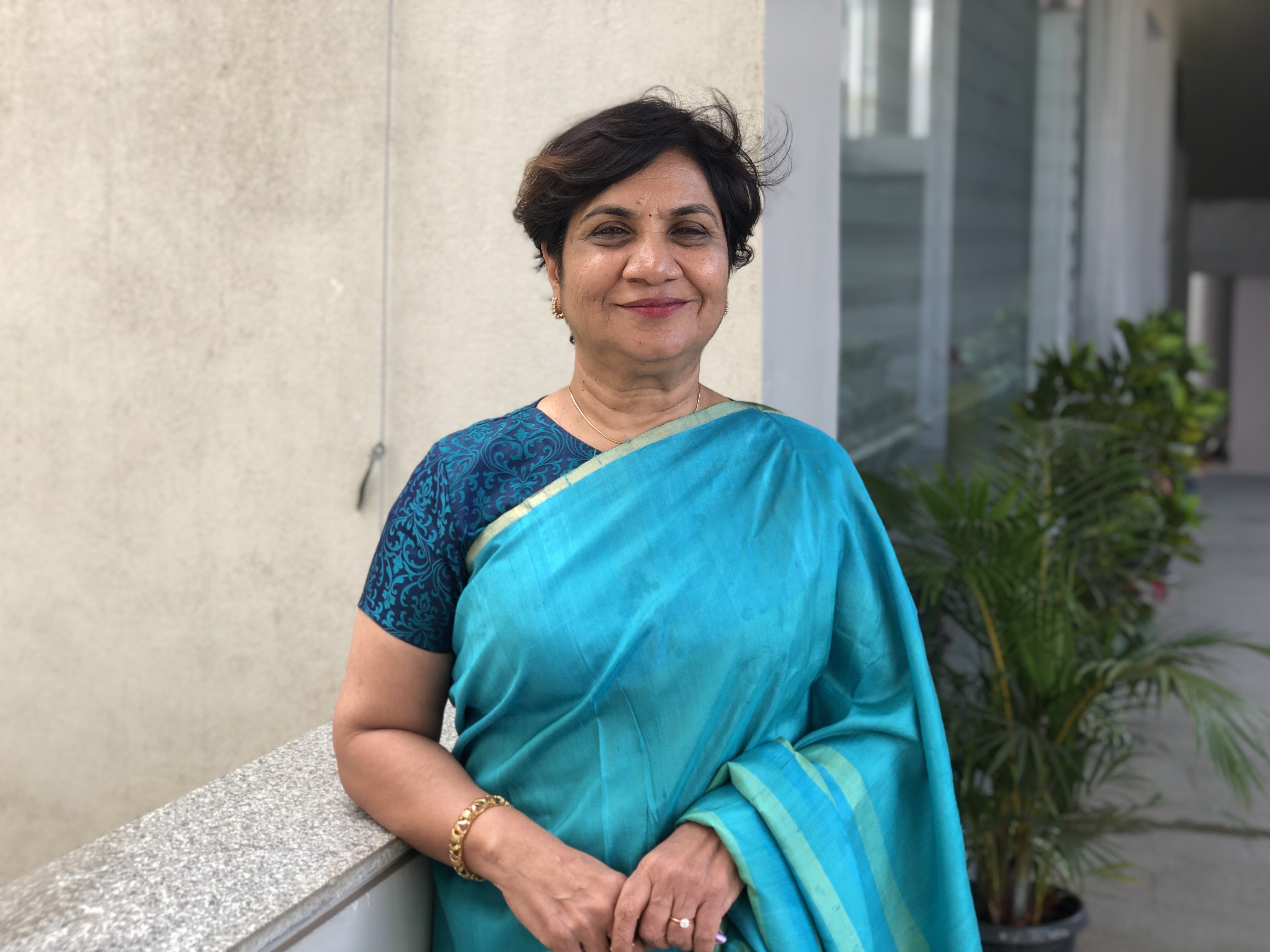 Shalini R. Urs
Secretary
MYRA School of Business
Dr. Shalini Urs is professor emerita at the Department of Library and Information Science of the University of Mysore, India, and Founder Executive Director of the International School of Information Management, conceived and established by her with munificent grants from the Ford Foundation and Informatics India in 2005 as the first iSchool in India. Passionate about digital scholarship, Shalini pioneered the Electronic Theses and Dissertations (ETD) movement in India with the Vidyanidhi Digital Library project in 2000 with funding from the National Information System for Science and Technology (NISSAT), Department of Scientific and Industrial Research, Government of India.
Shalini founded the MYRA School of Business, Mysore, in 2012, served as Chairperson from 2012 to 2019 and laid its academic foundation.
She was a Fulbright scholar and a visiting professor at the Department of Computer Science, Virginia Tech, the USA during 2000 - 2001; an adjunct faculty at the International Institute of Information Technology, Bangalore (IIITB) during 2005-2007; and a visiting professor at the Documentation Research and Training Centre, Indian Statistical Institute, Bangalore during 1998 and 1999. Taking a 360-degree view of information, she has researched issues ranging from the theoretical foundations of information sciences to Informatics. Her research areas include eLearning and digital libraries, Ontology Development, and Social Network Analysis.
Currently, Shalini is a Board member of the Gooru India Foundation and is implementing the Gooru Navigator Platform in India. In addition, she is a trustee of the Sarada Ranganathan Endowment for Library Science. Currently, she serves as the Associate Editor of Information Matters, a digital-only communication forum for information science sponsored by ASIS&T.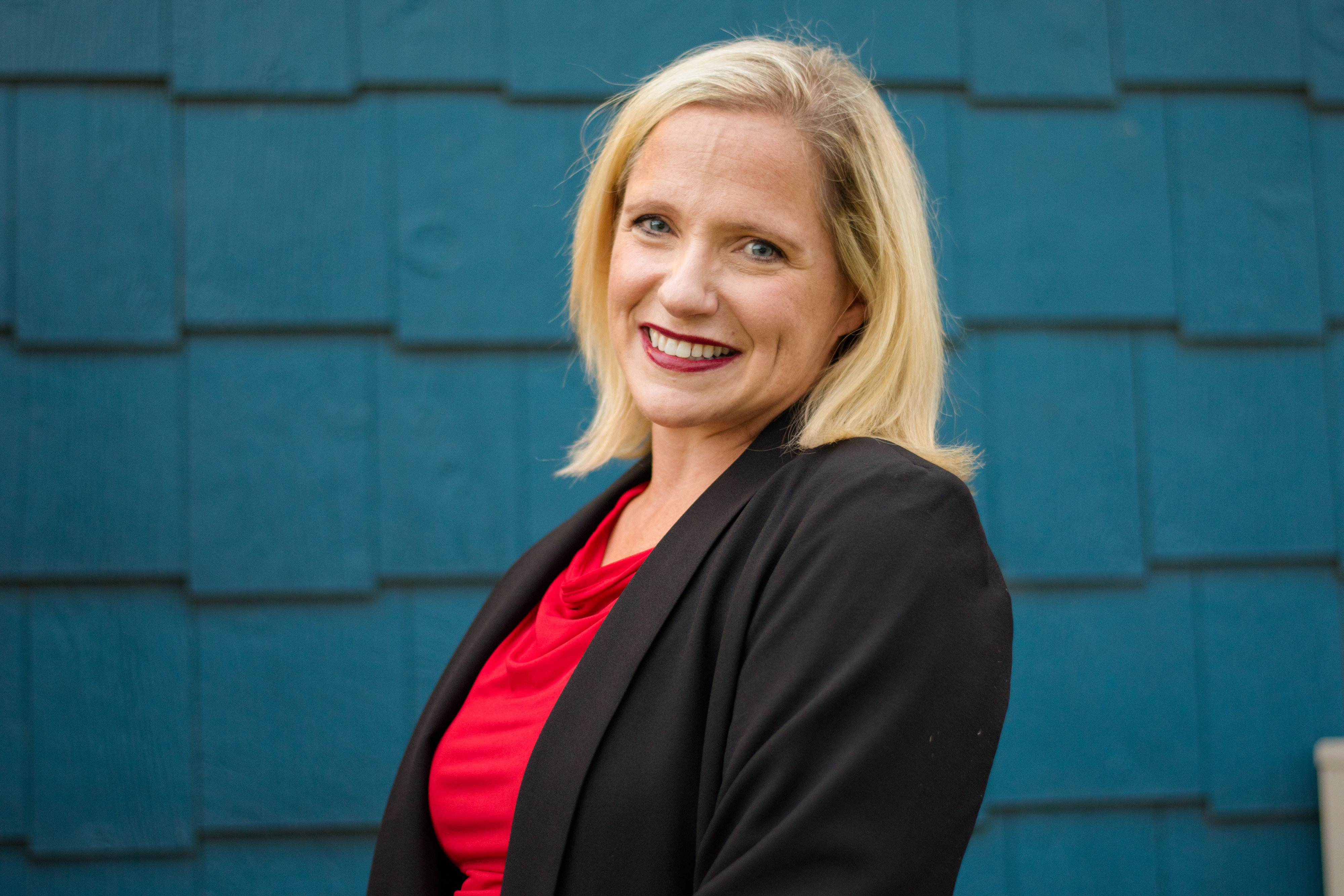 Tara Zimmerman
Treasurer
University of North Texas
Tara Zimmerman completed her PhD in Information Science at the University of North Texas where she focused on the qualitative study of social media information behavior. She coined the term Social Noise to describe how observation by other people in the social network influences an individual's observable behavior. As a CI 2020 Fellow at UT-Austin, Tara continues to develop the Social Noise framework, applying it specifically to misinformation surrounding COVID-19 and the 2020 presidential election.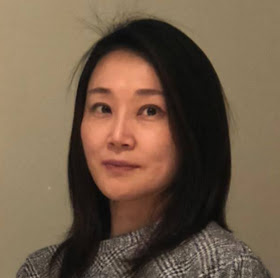 Miyoung Chong
Communications and Social Media
Deliberative Media Lab at the University of Virginia
Miyoung Chong is a postdoctoral researcher in Deliberative Media Lab at the University of Virginia. She earned her Ph.D. in Information Science with data science in the College of Information at the University of North Texas. Her research centers on minority, information, and power drawing from critical informatics with a particular focus on crisis management and social change. Her larger body of research is characterized by computational social science and data science to investigate digital media and online community engagement. She published her studies as a leading author in Government Information Quarterly, Scientometrics, Open Information Science, and Quality & Quantity and published in Journal of Medical Internet Research and Journal of Business Anthropology as a collaborator. Her presentation venues include ASIST Annual Meetings, iConferences, and the Association for Education in Journalism and Mass Communication (AEJMC) Annual Conference. She wrote a book chapter titled with "Social Media Analytics" and developed a course "Democratic Politics in the New Media Environment" and "Data Journalism and Social Media" at University of Virginia. Some of her current research projects include "A Longitudinal Topical and Geo-locational Analysis of a Racist Twitter Network", "Assessing Transnational Crisis Communication of Public Health Agencies", and "Misinformation framing on Critical Race Theory."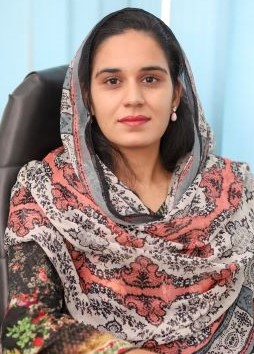 Amara Malik
Communications and Social Media
University of the Punjab, Pakistan
Amara Malik is an Assistant Professor and joined IIM as lecturer in 2012. She did her PhD, MPhil and Master (with distinction) from the same Institute. Before joining IIM, she has served at the Institute of Administrative Sciences (PU) as a librarian. A number of her research papers have been published in international journals (e.g. Information Development, Health Communication, Library Hi Tech, Journal of Information Science, Information and Learning Sciences, Online Information Review, portal: the Academy and Libraries etc.). She has also presented her research work in many international and national conferences and has participated in many seminars and workshops. Her research interests include LIS education, digital references services, human information interaction, social media and emerging technologies in the field.
Apart from that, she is member of national and international associations such as Pakistan Library Association (PLA), Punjab University Library and Information Management Alumni Association (PUILMAA), IFLA, Association for Information Science and Technology (ASIS&T). She is actively participating in professional activities, for example, working as; supervisor for IFLA internship program (2021- 2022), corresponding member of  Section Education and Training (SET, IFLA), social media manager of BSLISE project (IFLA) and elected communication officer of South Asia Chapter and  SIG Social Media (ASIS&T, 2021-2023).
She enjoys a diverse experience of teaching variety of courses such as LIS as Profession and Academic Discipline, Information Services, Personal Information Management, Collection Development and Management, Emerging Technologies, Advanced Management and Leadership to Master and MPhil programs at IIM. Among her other responsibilities, she is a focal person of the Department for various committees at university level: Career Counseling & Placement Services, ORIC, QEC to name a few. She served as convener in International Conference of Information Management and Libraries (ICIML) twice in 2015 & 2018.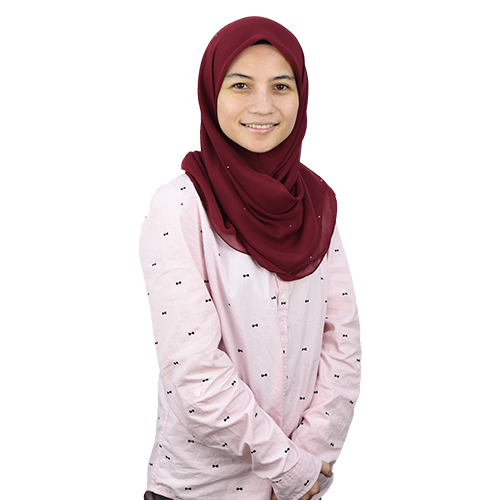 Bazilah A. Talip
Recruitment/Membership
Universiti Kuala Lumpur, Malaysian Institute of Information Technology (UniKL MIIT), Malaysia
Dr. Bazilah A. Talip is a senior lecturer in Universiti Kuala Lumpur, Malaysian Institute of Information Technology (UniKL MIIT), Malaysia. She received her Doctor of Philosphy (PhD) in 2016 from Queensland University of Technology, Australia. Her PhD research focuses on IT professionals' use a microblog: a study of their information behaviours and information experience on Twitter. Currently, she is a Head of Technoputra in. She is also a Managing Director of Journal Computing Technologies and Creative Content (JTeC), UniKL MIIT and editor for Journal of Information System and Artificial Intelligence (JISAI), Indonesia. She has participated in mobility programme to Universitat Politecnica de Catalunya, Barcelona under Eramus+ KA107 Programme.Additionally, she is a leader for Service and Information Science research cluster in UniKL MIIT. Her cluster is designed to create and provide a solutions that can be beneficial to all stakeholders and has a significant impact on community and society development. Her research cluster focuses on sustainables cities and communities, which in 2019, her research team have conducted university corporate responsibility at selected public schools in Malaysia. The students have used augmented reality application that is developed for dengue awareness.
To date, she has published books, high impact research papers in local and international journals and conference proceedings. She has secured internal and external research grants including Teaching and Learning Grant (Dana PdP) from Universiti Kebangsaan Malaysia in 2021, Industrial Research Grant between Universiti Malaysia Terenggani, Universiti Sultan Zainal Abidin, and One Team Network Sdn. Bhd. in 2019, and Dana Inovasi MARA (DPIM) in 2018. She is an active young researcher in UniKL MIIT that she has been awarded top researcher for year 2020. In addition, she has also participated and won numerous research and innovation awards from local and international. She is the winner of APICTA 2020-2021 and silver in PECIPTA 2019 for Augmented Reality (AR) informative book on Dengue awareness. She also won silver in MTE 2020 and gold in ITEX 2019 for Intelligent Mosquitoe Home System. Her research interest are but not limited in Information Science, Information Systems, Augmented Reality, Game Development, Virtual Reality, Mixed Reality and Internet of Things.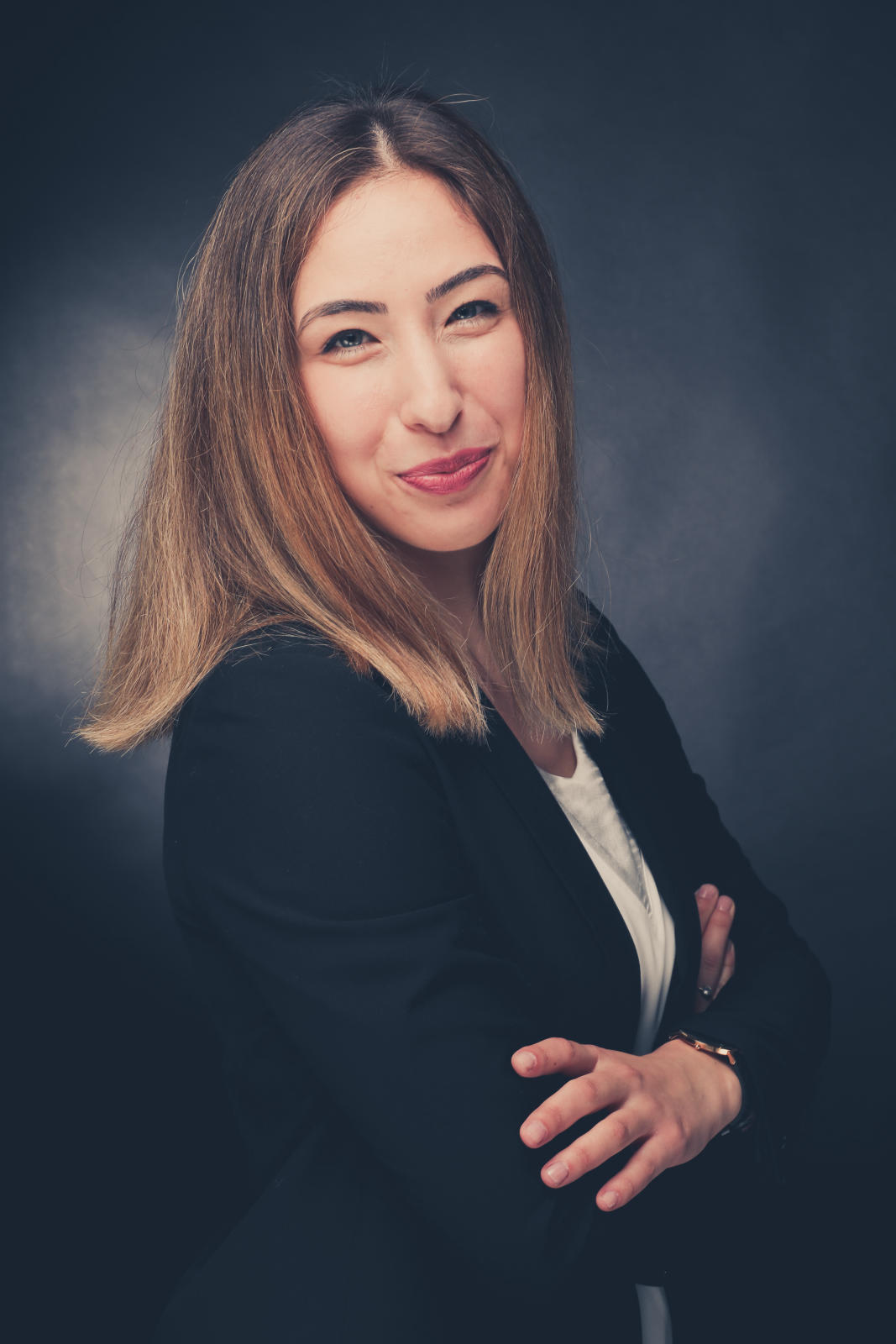 Aylin Imeri 
Webmaster
Heinrich Heine University Düsseldorf
Dr. Aylin Imeri is a research associate at the Department of Information Science at the Heinrich Heine University Düsseldorf in Germany. She investigated in her dissertation different aspects such as gamification, data privacy, health information behavior regarding activity tracking technologies and users' interaction with those devices.
She has been part of the Health Information and Libraries Journal editorial advisory board (since 2021). Since 2022 she is also an associate editor of the Data and Information Management Journal and Information Matters (sponsored by ASIS&T).
Aylin is the current ASIS&T SIG Cabinet Director, Webmaster of SIG Social Media and Membership Officer within the European Chapter. Together with Isabelle Dorsch and Emil Levin, they initiated the foundation of the ASIS&T Special Interest Group Social Media in 2017. She is the recipient of the ASIS&T James M. Cretsos Leadership Award in 2020 and Co-Chair (Panel & Alternative Events) of the current ASIS&T Annual Program Committee.
Twitter: aylinnchen
LinkedIn: https://www.linkedin.com/in/aylinilhan/