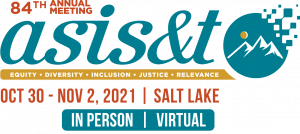 Plans for the upcoming 84th Annual Meeting are well underway, and the scientific program has been finalized and it's shaping up to be of superb quality!  We are really excited to expand our global reach by offering the meeting both to in-person and virtual attendees. We hope many will be able to present and attend the in-person meeting, but we recognize that may not be possible for everyone so there will be virtual component as well.
Conference Agenda
You can view the complete pre-conference brochure and the conference agenda for complete details on the sessions and presenters being offered. Also visit the complete Annual Meeting website for details on the complete program, as well as Committee Meetings scheduled and several social events. For answers to many of your meeting-related questions, review the FAQs to learn what this meeting has to offer!
Registration Rates
As always, it pays to be an ASIS&T member.  Member registration rates are always lower than non-member rates. If you're not a member, now is a great time to join. Don't delay, register today!
The ASIS&T 2021 Annual Meeting Budget Toolkit will help you plan your expenses and make the most of your meeting attendance.
Workshops
Sign up now for the Workshops presented on a wide range of topics. They will be held Friday and Saturday, 29-30 October. There are also two virtual only workshops being held prior to the meeting on Saturday and Sunday, October 23-24.
Workshops are offered as an add-on to the full conference or as stand-alone events, and there is an additional fee to attend. Full conference registration is encouraged but not required if you are attending workshops.  View workshop fees on the registration page of the ASIS&T website.
Hotel and Travel 
If you are able to attend the meeting in person, don't delay in making hotel reservations. We have negotiated discounted rates for meeting attendees. Get the best rate on hotel reservations for the meeting by booking within the official housing block at the Salt Lake Marriott Downtown at City Creek.
Plan to stay in Salt Lake City for a few days to enjoy all that the city has to offer.
Sponsors and Exhibitors
We would like to thank the following sponsors and exhibitors who have signed to help support this outstanding meeting. Consider supporting the ASIS&T Annual Meeting. We have many sponsorship, advertising, and exhibit opportunities to fit every budget!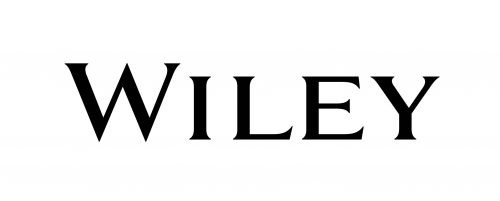 Look Ahead to the 2022 ASIS&T Annual Meeting
Mark your calendars now for the 2022 Annual Meeting in Pittsburgh, PA, to be held 29 October-1 November 2022.