ASIS&T Africa Chapter: AI Safeguards: Preserving Your Right to Privacy Online
Artificial intelligence (AI) algorithms and tools increasingly underpin the digital world usually without fully disclosing their purposes and actions. This talk will highlight how digital artefacts, such as cookies and fingerprints, work in conjunction with AI algorithms and tools to track your online activities and influence your behavior. The talk will include practical know-how, including free digital tools, to safeguard your data and preserve your online privacy.
The talk is made possible through the European Union funded project, Citizen Scientists Investigating Cookies and App GDPR compliance (CSI-COP), that involves democratising AI innovation by engaging interested members of the public as citizen scientists to co-investigate the extent of online tracking. CSI-COP was recently shortlisted for a Privacy, InfoSec, Culture, Change, Awareness, Societal, Organisation (PICCASO) Award in the 'Best Innovative Privacy Project Category (https://www.piccasoprivacyawards.com/shortlist).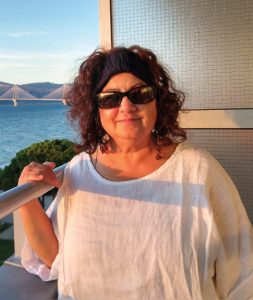 Dr. Huma Shah is the Science Director (and Co-Principal Investigator) on the EU research and innovation project, CSI-COP. CSI-COP includes 10 academic and industry partners from the EU and UK. Shah joined Coventry University in June 2014 from Reading University where she gained her PhD in 'Deception-detection and machine intelligence in Practical Turing tests'. She is a member of the Alan Turing Centenary Advisory Committee and coorganised Turing100in2012 at Bletchley Park which was awarded the London2012 Inspire Mark for Education. Shah teaches technology/AI ethics to students from different degree programmes at Coventry University.