Meet the Authors Series: Fostering Wisdom at Work
Wisdom is the pinnacle of human cognition. In this webinar, Dr. Allen delves into the growing need to cultivate wisdom in our organization. His book, Fostering Wisdom at Work brings a scholarly scrutiny to the study of wisdom particularly within the growing context of a global knowledge and information economy. The fields of gerontology, psychology, and the social sciences have attempted to study the phenomena of wisdom with little significant clarity or understanding of the construct within the expansive area of workforce development. He examines the characteristics of wisdom and offers theories, frameworks, techniques to foster wisdom in the workplace, recognizing it as a vital key to success for individuals and society.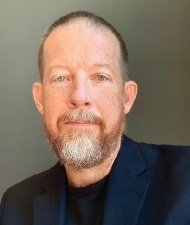 Dr. Jeff M. Allen is an internationally recognized scholar in workforce innovation for the knowledge economy. A professor and scholar of wisdom for the knowledge economy. He serves as a Regents Professor of Information Science at the University of North Texas. Dr. Allen was the 2021 ASIS&T SIG member of the years and is the incoming chair of SIG-KM. He has served as Founding-Editor of Learning and Performance Quarterly, Editor-in-Chief of Performance Improvement Quarterly, Editor of Career and Technical Education Research and Founding Director of the Center for Knowledge Solutions.