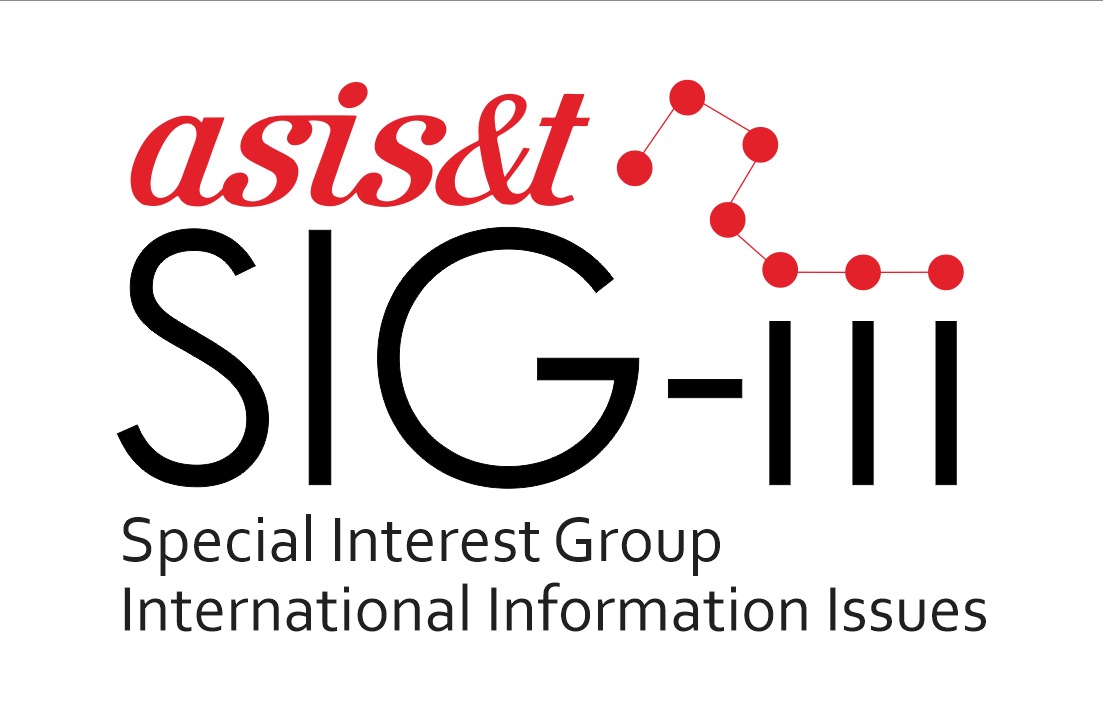 SIG-III
The Special Interest Group for International Information Issues (SIG/III) is an interest group focusing on international information issues.
Founded in 1982, the SIG applies the Mission and Vision of the American Society for Information Science & Technology (ASIS&T, our parent organization) to an international context. SIG/III membership includes a true cross-section of global ASIS&T members. The purposes of SIG/III are: a) to promote better awareness among ASIS&T members and information professionals of the importance of international cooperation; b) to facilitate and enhance better communication and interaction among ASIS&T members and their global colleagues on information issues; and c) to provide a forum for exploring and discussing international information issues and problems.
In furthering these goals, the SIG has fostered a diverse community of scholars around the world examining different aspects of global information issues. Our website and social medias offer a flavor of the different activities in which we engage. In this regrd, we hold the International Paper Contest to encourage scholarship in the field of information science from the developing world. We also maintain the InfoShare program to offer ASIS&T memberships to scholars from the developing world who would not otherwise be able to afford membership. In addition to publishing the SIG/III Newsletter as the formal record of the interest group, we also maintain the SIG/III social media pages as meanses of disseminating news and ideas about international information related issues and of communicating with each other.
To be a member, one first needs to be a member of the Association for Information Science & Technology (ASIS&T). When completing the Membership Application Form, select the special interest group (SIG) of your choice.
Apply Today