SIG-III celebrates the following outstanding achievements of its members. Congratulations to the Awardees!
Dr. Abebe Rorisa elected as President-elect of ASIS&T, 2021-2023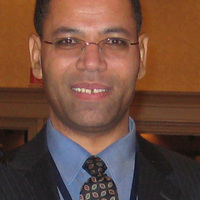 Congratulations to Dr. Abebe Rorisa for his election as President-elect of ASIS&T for the period 2021-2023. Dr. Abebe Rorissa is currently Professor and Director of the iSchool (School of Information Sciences) at the University of Tennessee, Knoxville (as of July 1, 2021). Prior to joining the University of Tennessee, Knoxville, he was Associate Professor and Associate Dean for Faculty Development in the College of Emergency Preparedness, Homeland Security, and Cybersecurity, University at Albany, SUNY.  Between 1988 and 2005, he worked in four countries as a lecturer and practitioner. He has also consulted for academic institutions, national governments, and international organizations on various topics. For more information on the Borad of Directors Election Results, visit the ASIS&T website.
Dr. Abebe Rorissa to Receive the 2021 Watson Davis Award for Service
In his nomination of Dr. Rorissa for the Award, Dr. Daniel Alemneh of the University of North Texas said, "When Dr. Abebe Rorissa volunteers for a service activity, he takes it to a higher level in terms of impact. A prime example of this includes the establishment of the ASIS&T Africa Chapter this past year, reaching out to such unreachable populations around the globe, increasing the diversity and number of ASIS&T members and making ASIS&T stronger." 
In support of his nomination, Nadia Caidi, Professor, Faculty of Information, University of Toronto said, "I cannot think of anyone more deserving of the Watson Davis Award than Dr. Abebe Rorissa. His service and contributions to ASIS&T are of the highest caliber. Even more significant than that, Abebe's work helps to build a fairer, more inclusive ASIS&T for our students and colleagues domestically and internationally. This alone is difficult to overestimate." 
Additionally, Toni Carbo, Professor Emerita at the University of Pittsburgh said of Dr. Rorissa, "I could write volumes about his many contributions to our Association and our field. His dedicated service and sustained, active involvement have had a very meaningful impact on our community, including on increased membership and higher attendance numbers at many conferences over the years." 
Diane H. Sonnenwald, Emerita Professor, University College Dublin and 2020 ASIS&T Award of Merit recipient, echoed her colleagues' sentiments.  "Abebe has continuously served ASIS&T for over 17 years in a variety of important leadership roles. He has created a meaningful impact on ASIS&T communities, including the recruitment of new members and increased participation in the Annual Meeting." 
Upon learning of his selection as the 2021 ASIS&T Watson Davis Award for Service, Dr. Rorissa said, "I am grateful and honored to be among the illustrious recipients of the ASIS&T Watson Davis Award for Service. ASIS&T is the premier professional association in our field, and it has been my primary professional home for over 20 years. I promise to continue my contributions and involvement for another 20 years! I will use this Award as a motivation to work even more to make ASIS&T a more welcoming, inclusive, and thriving association." 
Dr. Rorissa will receive his award at the 2021 meeting of the Association for Information Science & Technology (ASIS&T) which will be held October 29-November 2 in Salt Lake City, Utah.
Dr. Md. Anwarul Islam to Receive the 2021 Crestos Leadership Award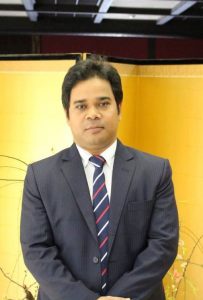 The Association for Information Science & Technology (ASIS&T) is delighted to announce that Dr. Md. Anwarul Islam, Associate Professor, Department of Information Science & Library Management at the University of Dhaka in Dhaka, Bangladesh, is a 2021 recipient of the ASIS&T Cretsos Leadership Award. The award recognizes a new ASIS&T member who has demonstrated outstanding leadership qualities in professional ASIS&T activities.   
The award is named in honor of James M. Cretsos, long-time member and leader in ASIS&T. Cretsos served as President of ASIS&T in 1997 and was also an active leader and contributor to the Southern Ohio Chapter, SIG-CON, SIG-MED, and the Awards & Honors Committee. He is perhaps best remembered for the role he played in mentoring emerging leaders in the field of information science. Candidates are assessed based on the following four criteria: participation in ASIS&T annual meeting as organizer, moderator, speaker, discussant, etc.; participation in programs and activities of Special Interest Groups (SIGs), chapters and/or student chapters; services on ASIS&T committees; and recruitment of new ASIS&T members and/or retention of existing members.  
In his nomination of Dr. Islam, Alton Chua, Associate Chair (Research) at Nanyang Technological University wrote of his many successful efforts to grow ASIS&T membership in Asia. "As a country representative of this regional chapter, his primary aims were to increase the awareness of ASIS&T activities and draw more members from Bangladesh." Chua continued, "Under the mentorship of one of the leaders in ASIS&T, Anwar founded the South Asia (SA) Chapter in 2018. He became the first co-Chair (2018-2019) and helped to increase membership from the eight countries of South Asia including India, Pakistan, Bangladesh, Nepal, Bhutan, Sri Lanka, Maldives and Afghanistan." 
In support of Dr. Islam's nomination, Dr. Sam Chu of the University of Hong Kong Faculty of Education wrote, "Anwar substantially contributed to the advancement of ASIS&T through various leadership positions, by not only conducting the assigned duties and responsibilities, but strived to go beyond what is expected. Anwar's greatest contribution to ASIS&T is to recruit new members from South Asian countries."   
Dr. Naresh Kumar Agarwal of Simmons University School of Library and Information Science and ASIS&T 2021 president-elect echoed the sentiment regarding Dr. Islam, adding, "…in just a few years, Anwar has served two special interest groups (SIG KM / SIG III), two Chapters (Asia Pacific, South Asia), a committee (Membership), and a Conference Program Committee, apart from serving ASIS&T as author and reviewer. He has been instrumental in starting a new chapter, member recruitment and retention, and won three awards… More than these activities, it is the intense interest that Anwar has developed to serve ASIS&T, its membership, and participate in its activities, which is commendable." 
Adding to the support of Dr. Islam's nomination, Dr. Javed Mostafa, professor at the University of North Carolina at Chapel Hill Carolina Health Informatics Program wrote, "Anwar's dedication to ASIS&T is impressive, and he has been serving in many critical volunteer and leadership roles for the association." 
Upon learning of his selection as a 2021 Cretsos Award winner, Dr. Islam said, "I am delighted and honored to get this prestigious James M. Cretsos Leadership Award from ASIS&T. Since 2015, ASIS&T has become my professional home and I got so many opportunities to grow as a leader, researcher and dreamer in the scholarly community. During this journey, I am ever grateful to my mentors and other peers who have helped me to break out of my nervousness. Staying in a developing country and stepping out to become a good researcher is often not easy. For me, ASIS&T helped harness many opportunities and I aim to continue my journey with more involvement. Finally, I am thankful to the jury members for having believed in me and my work."  
Dr. Islam will receive his award at the 2021 ASIS&T Annual Meeting to be held October 29 through November 3, 2021, in Salt Lake City, Utah.
Prodip Roy to Receive Inaugural Lois Lunin Award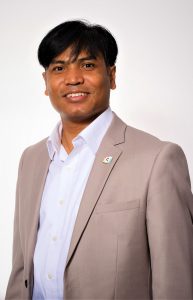 The Association for Information Science & Technology (ASIS&T) is delighted to announce that Prodip Roy of the Royal Melbourne Institute of Technology (RMIT) in Bundoora, Australia, is the inaugural recipient of the Lois Lunin Award. This award recognizes individuals who have made noteworthy contributions to the practice of Information Science and Technology through leadership, mentoring, and innovation. 
The Lois Lunin Award was named in honor of long-time ASIS&T member and newsletter editor Lois Lunin. The award recognizes early or mid-career individuals who have made noteworthy contributions to the practice of Information Science and Technology through leadership, mentoring, and innovation.   
Originally from Bangladesh, Roy is currently Library Officer (Monograph and Digital Collections) and Ph.D. candidate RMIT. He is the founder and editor-in-chief of The Librarian Times, the first-ever and only professional weekly news bulletin in Bangladesh for the library and information profession; established The Library Times (TLT) Foundation to promote library professional development; and has inaugurated several awards to encourage library professionals and current Library and Information Science students. Roy has been an active member and leader in the Australian Library and Information Association AALIA (DCP); the ASIS&T Special Interest Group- International Information Issues (SIG-III); National Tertiary Education Union, Australia; Creative Commons Global Network and Australia Chapter. 
In awarding the Lois Lunin Award to Roy, the jury noted, "Mr. Roy's contributions to the discipline and practice of information science and technology and to ASIS&T are significant. He has an impressive record of dedication to the advancement of the library profession in Bangladesh, Australia, and internationally." 
In support of Roy's nomination, Tina Du, Associate Professor in the School of Information Technology and Mathematical Sciences University of South Australia wrote, "As his teacher, I have found him an enthusiastic and dedicated library professional. She continued, "Prodip has outstanding organisational and leadership skills. I have seen many examples of his talent and have long been impressed by his diligence and work ethic." 
Upon learning of his selection as a 2021 Lois Lunin Award winner, Roy said, "I am honored to receive the Lois Lunin Award, which was established this year for the first time to commemorate a long time ASIS&T member and pioneer in both the association and information science and technology fields."  
Like, Lois Lunin, I have always been enthusiastic about collaborating with the international LIS Associations like ASIS&T to promote library and information professionals, academics, and their engagement in building a knowledge-based society. I hope the award will be an encouragement to continue to contribute to the LIS community and the ASIS&T. I dedicate this achievement to the librarian times family members who are working for free for professional development in Bangladesh."   
Roy will receive his award at the 2021 ASIS&T Annual Meeting to be held October 29 through November 3, 2021, in Salt Lake City, Utah.
We are pleased to announce the 2020 ASIS&T SIG Award Winners:
SIG of the Year -- SIG III
The SIG III has been active and highly effective all year. Their officers have engaged with their students/colleagues in recruiting/retaining members. The officers were successful in getting new members to join and communicating to others on the benefits of ASIST.  The SIG-III Chair (Ashraf) distributed the InfoShare Award Certificates to Pakistani and Kenyan winners. One of the certificates was given at Nairobi National Park in Nairobi, Kenya. Ashraf also introduced ASIS&T to some 20 librarians in this internationally-known park. The SIG sponsored the Pakistan Library Club Annual Convention in Karachi, Pakistan.
The plan included SIG-III Chair's presentation on ASIS&T and its benefit to the professional community. They were expecting to recruit new members during the event, but it was cancelled due to COVID-19. SIG III was very active at the AM in Melbourne, Australia, and has maintained frequent communication and news shring using iConnect, Facebook, Twitter and the ASIS&T/SIG-III website.
SIG Member of the Year -- Devendra Potnis – SIG III
Devendra Potnis has chaired the International Paper Contest (IPC) for three consecutive years. He invited and formed a jury of eight researchers and practitioners from China, India, Pakistan, South Africa, Sri Lanka, Taiwan, Turkey, and Zimbabwe to work on the IPC committee which approved the review criteria, ethical guidelines, and overall review process for the competition developed by Devendra. In the spirit of recognizing and awarding researchers in developing countries, Devendra also proposed a new criterion of limiting the paper contest to the researchers and practitioners living and working in developing countries alone, which also was approved by the IPC committee. He developed a new mechanism of information sharing on Google Spreadsheets, wherein all members of the IPC recorded the venues (e.g., professional listservs, websites, personal emails) where the call for IPC was advertised, which avoided the replication of outreach efforts and would inform the future paper contests.
For the last three years, he individually communicated the qualitative feedback provided by the IPC jury to over 30 authors of paper contest submissions so that they can improve their work. Thus, the IPC served as a way of receiving feedback on research for several researchers and practitioners in developing countries. Devendra also coordinated email communications with the ASIS&T office for seeking certificates for the winners. He has documented the best practices for conducting IPC, which can be used in the future.
SIG Publication of the Year -- SIG-III Newsletter, March 2020
The newsletter has a vibrant layout and new design, interesting content and a comprehensive coverage of SIG III activities. The marketing strategy of sharing the newsletter with a larger audience was adopted, and most importantly the newsletter was published at a time when the whole world was facing COVID-19.
In March 2020 there was uncertainty, fear and anxiety around the globe, still SIG III officer motivated the community with a timely publication, furthermore the note from the newsletter officer encouraged the audience particularly LIS professionals to play their role during this uncertain time.