First ASIS&T Chapter Meeting - Augmentality Labs
The NCCU School of Library and Information Sciences' (SLIS) Student Chapter of ASIS&T is pleased to host a visit to Augmentality Labs. The program will begin with a brief business meeting to elect officers for 2019-2020.  Location: 207 N. Church St., Durham, NC 27701.The meeting starts at 6:00 pm on Thurs., Nov. 14.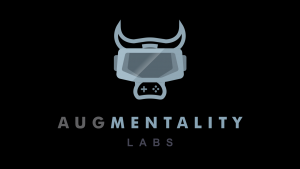 From webpage: https://www.augmentalitylabs.com/faq
"Step into Augmentality Labs, and you immerse yourself in casting spells, blasting zombies, or exploring new worlds. The possibilities are limitless. Sure, you can pop your phone into a Google Cardboard and passively view an interesting experience or two. But we will take you to the next level. With our room-scale setup or racing seats, your full body and hand movements are tracked to create a completely interactive experience. Your headset is connected to a gaming desktop with a high-end graphics card which paints a brilliant display." Note: single- and multi-player games in the library
Please join ASIS&T officers and chapter members along with LSIS 5015-Introduction to Health Informatics class and come learn about Virtual Reality and Augmented Reality. You may attend online via remote access through Blackboard Collaborate. Copy and paste this entire URL into browser:
https://sas.elluminate.com/m.jnlp?sid=2009298&password=M.673D9B3D548B2BEABA59BC9A7DE0E4   Or you can use the phone and call in: 571-392-7703 (Access 570 678 378 560 #).
All students, staff, and faculty are invited to attend as well as guests. Please consider joining the ASIS&T on social media (Twitter and Facebook). New chapter officers will be elected at the meeting:
Slate of ASIS&T officers 2019-2020
PRESIDENT – Donte' Perry
SOCIAL MEDIA Co-DIRECTORS – Edna Robinson and Myia Pretty
VICE-PRESIDENT MEMBERSHIP (online) – Shelton Richardson and Tiffany Crawford
VICE-PRESIDENT MEMBERSHIP (campus) – Chris McCullough
VP PROGRAM –   Lindsey Williams and Kamisha Smith
Asst VP PROGRAM – Stephen Whitley and Ja'Mise Harris-Baker
SECRETARY – Antonia Brown
ASST SECRETARY – Keasia Jones and Olufemi Onisarotu
TREASURER – Michala Blue
Asst-TREASURER (Fundraising) – Ini-Obong Obot and Madavia Johnson
SGTS-AT-ARMS – Teri Strickland and Moses Washington
WEBMASTER - Teresa Abok
PAST- PRESIDENTs – Chyna McQueen and Michelle Robinson