Doing your Research Work? Discover the Power of Qualitative Research through MAXQDA
With the advent of new software and AI-based technologies, every researcher is equipped with a number of avenues to perform the research work effectively and efficiently. Likewise, the linkage between any type of data and a researcher would cross through different stages, if the right and suitable component of technology is embedded. In other words, the journey from data to Insight would pass through Information and Knowledge and if a researcher is well-equipped and well-aware with the ground-breaking features of software/technology, he/she would conquer any hurdle in smarter way. Thus, it is worth mentioning that a researcher is incomplete without a proper dataset and dataset is incomplete if it is not well analysed and impressively represented.
The primary aim of this webinar is to assist the users/researchers with amazing qualitative data analysis techniques and to make them aware of the recent or smarter trends provided by the MAXQDA Qualitative Data Analysis Software. While conducting qualitative research or adopting a mixed-method approach, data analysis and its visualization is an important aspect. The data provider must be proficient in expressing his/her ideas using less content and more graphics. Data analysis and data modelling can be complicated, but MAXQDA offers a range of best practices through which a researcher can do a systematic literature review and can analyses the varied range of discrete datasets systematically and scientifically. MAXQDA provides such in-built features and Note-taking techniques through which qualitative data can be efficiently organized and analysed in one go. Thus, qualitative data analysis and its visualization can be done competently before and after the survey done by the researcher.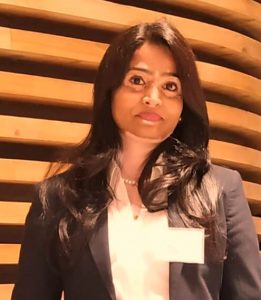 Dr Priya Vaidya is a professional trainer of MAXQDA (qualitative data analysis software) and the executive officer of five Special Interest Groups (SIGs) i.e., Digital Libraries (SIG-DL), SIG-VIS, SIG-SM, SIG-ED, and SIG-MET of the Association for Information Science & Technology (ASIS&T). She has been recognized as Microsoft Certified Educator for Technology Literacy for Educators – 21st Century Learning Design. She holds a PhD in Library & Information Science, delivers educational technology-related training and also on different aspects of qualitative or mixed-method research. She feels happy to help and collaborate with early-career researchers in completing their research journey. She is actively seeking new job opportunities to help her refine and polish her academic, technical, and professional expertise. Attached are a few glimpses of her PhD defence viva, held on June 06th, 2023.

Can't join a webinar at its scheduled time? Don't worry!  
All webinar registrants will receive a link to the webinar recording after the event. All ASIS&T webinar recordings are also available for on-demand viewing from the Past Webinar Library on iConnect, the online community for ASIS&T members. If you need help accessing iConnect, contact Pamela Yonker at pyonker@asist.org.